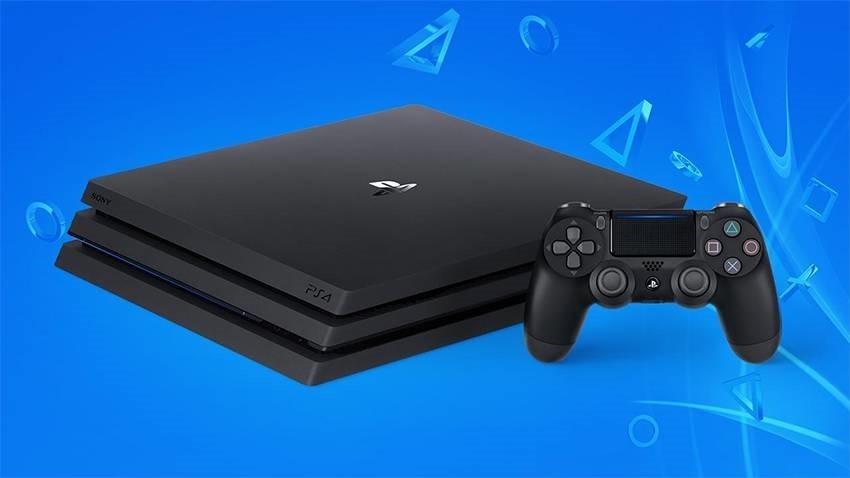 The PlayStation 4 is now five years old and, if the rumours are correct, will soon be entering the twilight of its life cycle. With Sony skipping gaming bonanza E3 entirely next year, it's likely that we'll see the next PlayStation in 2020. In the meantime, Sony is celebrating the successes its had with the current console generation.
And it's been a great one. To date, the PlayStation 4 has sold 86.1 million units, which means that it's now outsold both the PlayStation 3 and the Xbox 360. It still has a long, long way to go to even reach the sales numbers of the Wii or the original PlayStation, which each sold over 100 million units – and it's very far away from its own predecessor, the PlayStation 2, which sold 155 million units. Still, five years on and the system has bested the last one, so that's good. for reference, current estimates (because Microsoft doesn't share figures) put Xbox One sales at around 40 million units sold.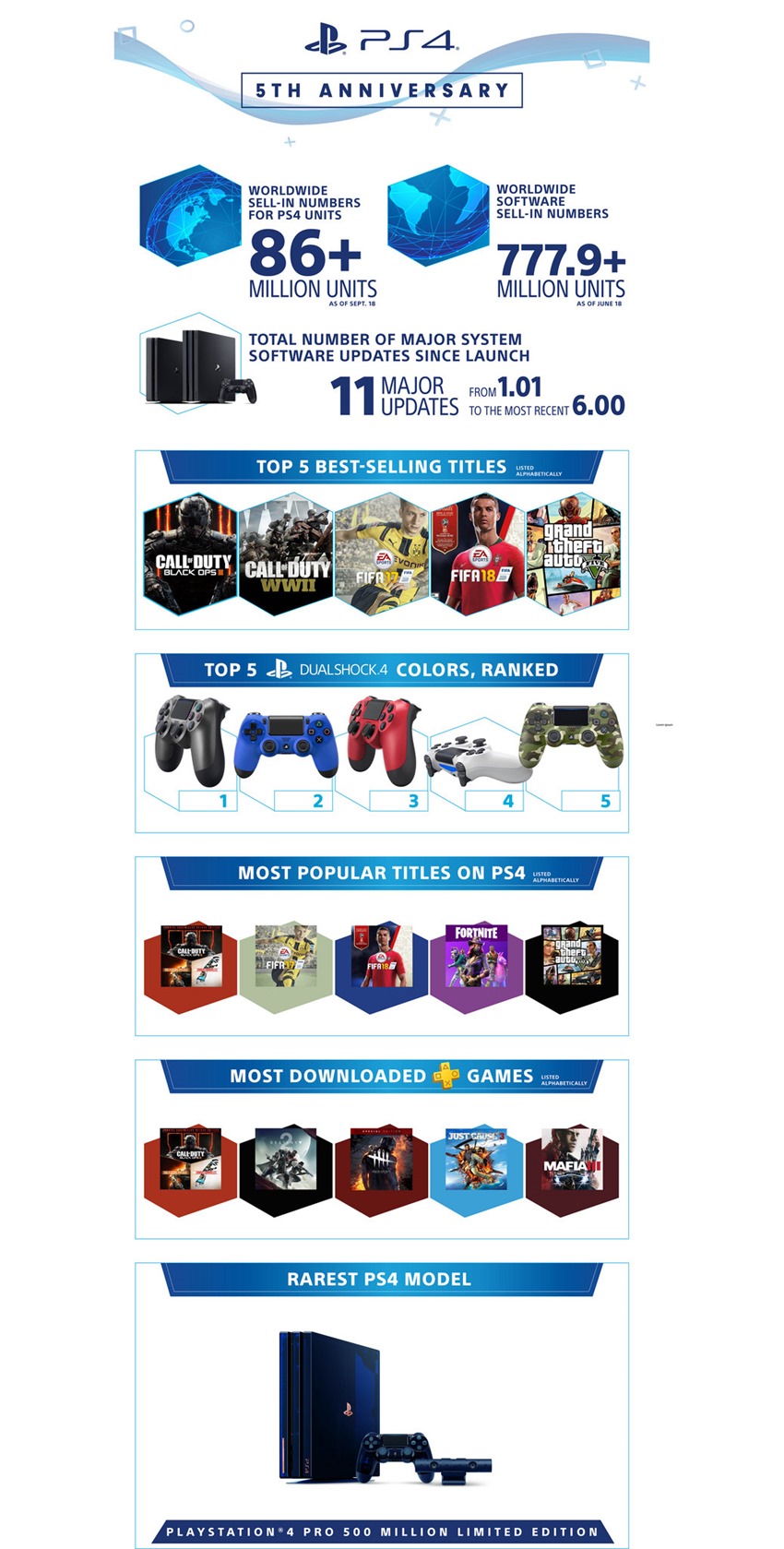 Sony's revealed a few other interesting, and not so interesting stats about the PlayStation 4. For example, the most popular controller colour is (feel free to feign surprise), the standard black one. It's followed by the blue, red and then white ones, and then the horrible camo one.
The most downloaded and popular games on the system? Predictable! They've been given in alphabetical order though, but the best-selling games are Call of Duty: Black Ops III, Call of Duty: WWII, FIFA 17, FIFA 18 and GTA V. The most popular games are the same, just switching out WWII for Fortnite.
It's been a good run so far for the PS4, with some of its best games – like God of War and Marvel's Spider-Man hitting the system this year. In light of that, tell us some of your best PS4 memories.
Last Updated: November 16, 2018