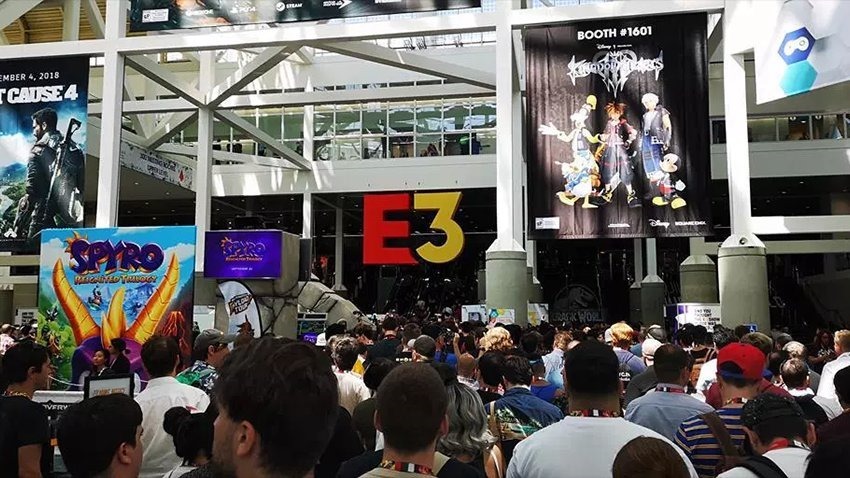 From my perspective, this year's E3 was a slightly muted experience. Nintendo, Sony and to a lesser degree even Microsoft had little genuinely new to share. Many of the expected (or, to be more accurate, hoped) reveals failed to materialise. That doesn't mean there wasn't a lot to be excited about, but there definitely seemed to be less over all excitement.
That's probably to be expected when we reach the tail-end of a console generation, and it's likely that next year's E3, where me may get a tease for a next generations, and the year after that where we may see it kick off will be infinitely more electrifying. Of course, that hardly means this year's E3 was a bust. As far as attendees go, it was the busiest E3 since 2005. According to E3 organiser The ESA, this year saw 69,200 people step through the heavily guarded and secure doors of the the Los Angeles Convention Centre.
They came to see the 3250 products, games and services demonstrated by 200 exhibitors – including 85 companies that were exhibiting for the first time.
"E3 2018 was an enormous success, amplified by the thousands of gamers in attendance and millions more around the world who watched online," said Michael D. Gallagher, president and CEO of ESA. "E3 2018 reinforced the cultural prominence of video games for a global audience. Congratulations to our innovative exhibitors, members, and partners and to the millions of gamers who celebrated a spectacular E3 with us."
The 69,200 attendees is still short of the events all-time high of over 70 000 people – and that was in a year that didn't allow consumers to buy tickets to the event. Once again, 15 000 (very expensive) tickets were made available to the public, making the show floor crowds swell.
Remember, you can catch up on everything E3 by visiting our E3 coverage hub.
Last Updated: June 18, 2018