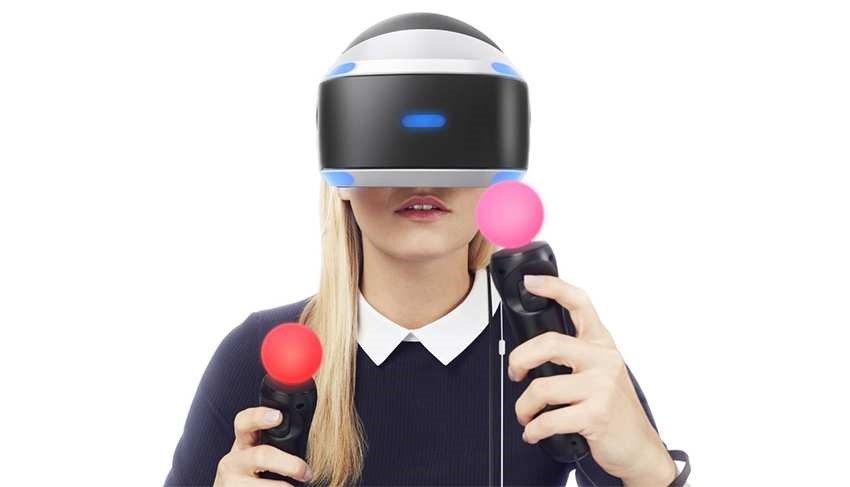 Today is Black Friday, and as such, there's a bunch of games, gaming hardware and general tech on sale. One of the biggest deals you can get this year in SA is a PlayStation VR headset, which is significantly down from its R6500 launch price. Today, you can pick up a PSVR headset, with the requisite camera and some bundled games for a far more appealing R2999.
It's finally in the sort of pricing where I feel that it's worth picking up – and in the years since its release, there's a lot of great stuff to play. If you're picking a PlayStation VR headset up for Black Friday, here are the games we think you should grab.
Resident Evil 7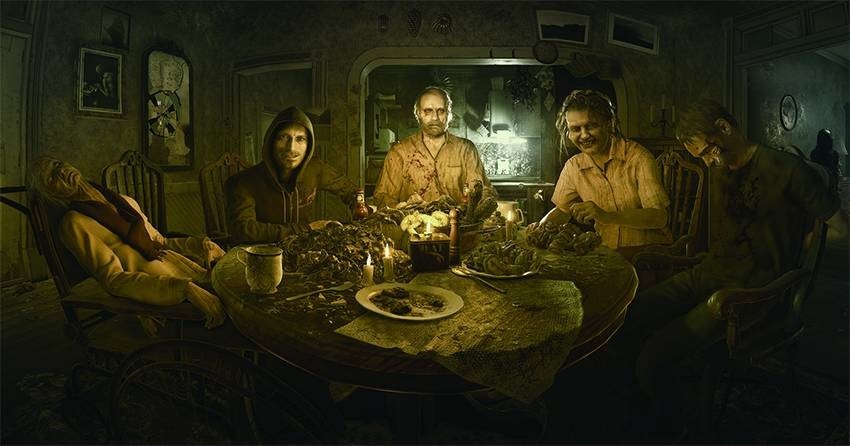 Yes, one of the oldest full VR games is still one of the best. Resident Evil 7 throws you into the shoes of brand new protagonist, Ethan Winters. He's no cop, nor is he a special agent with years of training. He's legit just a regular guy, on the search for his wife, Mia, who has been missing for three years. A video where she very clearly tells him to "stay away" leads him to Dulvey, Louisiana, where, in classic Resident Evil fashion, he encounters a creaky old mansion. Naturally it's filled with its own share of secrets, and of course, scares. The latter is thanks largely to the resident Baker family, who'll spend the duration of the game making your life a living hell.
Capcom's returned to its roots with Resident Evil, but it's also looking to the future, adding in full VR support to Resident Evil 7: Biohazard. The game is already terrifying and tense, but that terror takes on a whole new dimension in VR.
Astro Bot: Robot Rescue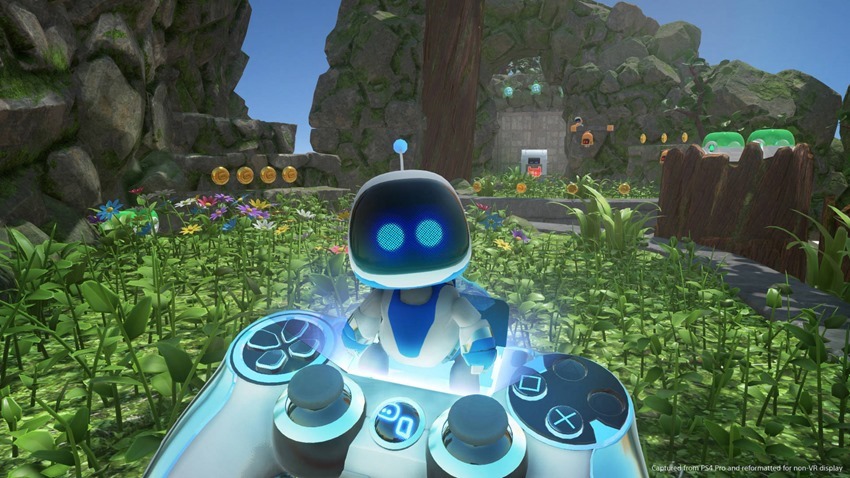 It's been a stellar year for PlayStation exclusives. We've seen God of War and Marvel's Spider-Man receive critical and commercial success. Astro Bot, another exclusive, is honestly just as damned good and has only been overlooked because it requires VR. It's the sort of game Nintendo would make: fun to play for all ages, superbly polished, and masterfully designed. It's one of the best PlayStation games released this year.
It's a delightfully charming platformer that'll be instantly familiar to PSVR owners who played through the small selection of experiences in Playroom when the system was first released. Starring the very same diminutive robots from that apps Robot Rescue game, Astro Bot expands on the novel and interesting ideas presented in that demo to deliver one of the year's best VR games. And it does so in a way that'll leave an indelible smile, and the feeling that you've just experienced magic.
Tetris Effect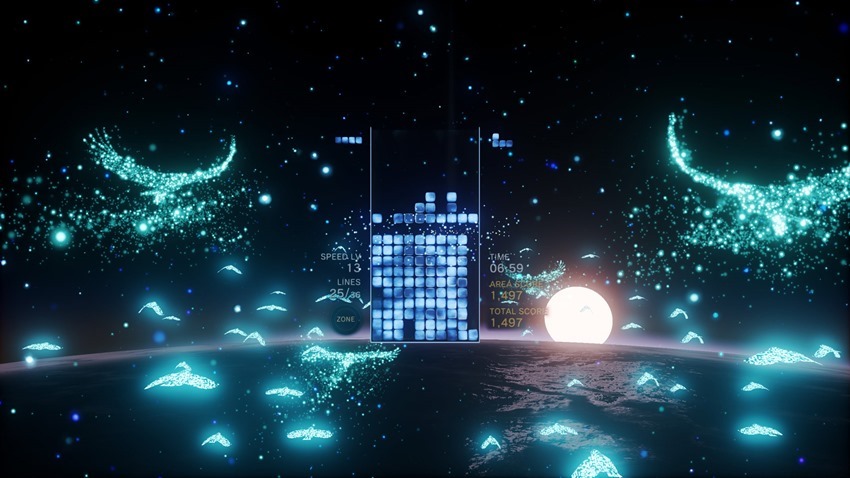 If you'd have told me last year that Tetris would be one of my favourite games this year, I'd probably have laughed at you. Yet, somehow, Enhance Games take on the classic puzzler is meditative, and transcendental. In VR, it becomes a genuinely gran, cosmic and emotive experience.
"Tetris Effect is a visual and auditory treat that bombards your senses with exploding colours and punchy electronic songs. But its real triumph is combining this with the delicate nature of Tetris, retaining the precise gameplay while also marrying it effectively with the beat of a drum. Tetris Effect is meditative, exciting and incredibly difficult to put down."
Firewall: Zero Hour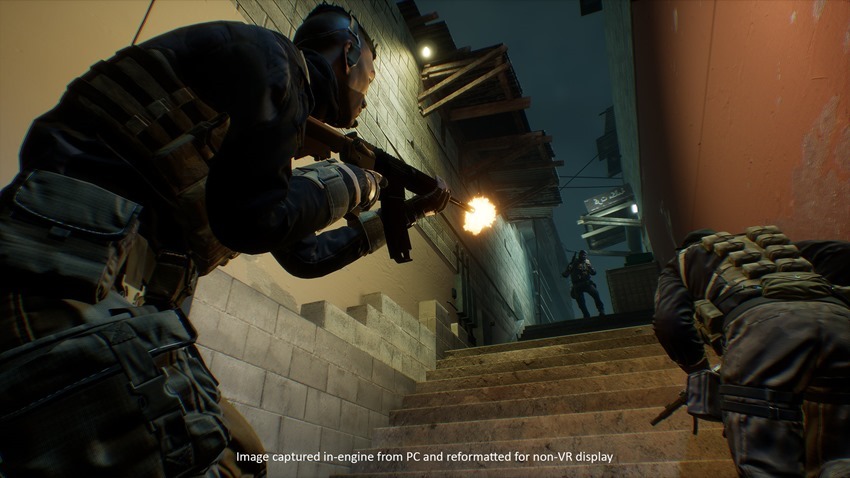 Since VR's inception, we've seen numerous first person shooters. It makes sense, because the perspective is perfect for that. Most shooters, however, have been wave-based. Firewall: Zero hour is instead a co-operative, online tactical first person shooter with free movement that somehow doesn't make you feel the need to empty your stomach.
Firewall Zero Hour is some of the most fun I've had with VR in ages, and arguably the best shooter available on the platform. It's a tactical squad-based shooter that borrows elements from games like Counter-Strike and especially Rainbow Six, but it's more than just a chimera or a clone. Thanks to VR's sense of presence, it's an addictive, shining light in the PlayStation VR's library.
The premise is simple stuff. You're one of a squad of military contractors tasked with either defending the secrets contained on a laptop, or part of the team tasked with hacking said laptop and stealing whatever data is contained on it. If that sounds like a basic game of Search and Destroy, that's because that's effectively what it is. Attacking teams need to first locate and hack one of two access points on the map, which then pinpoints the location of the laptop. Defenders, as you might reasonably assume, need to defend those points and the laptop itself. It's great fun, but it almost requires the Aim controller, as it's a bit rubbish without it.
Beat Saber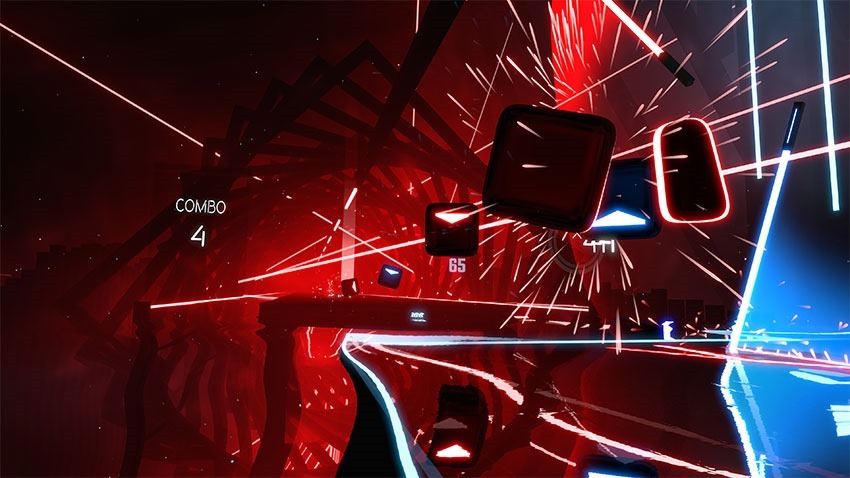 Beat Saber is another game that requires accessories. You'll absolutely need a pair of PlayStation Move wands if you ant to play this brand new PSVR must-have. It's a music rhythm game that has you slicing blocks to a beat. Each beat tells you which laser sword to use, along with which direction you're slicing. It's like being a musical ninja, and it's not just fun, but a pretty decent workout too.
If you have a PSVR and a pair of wands, just get it.
Moss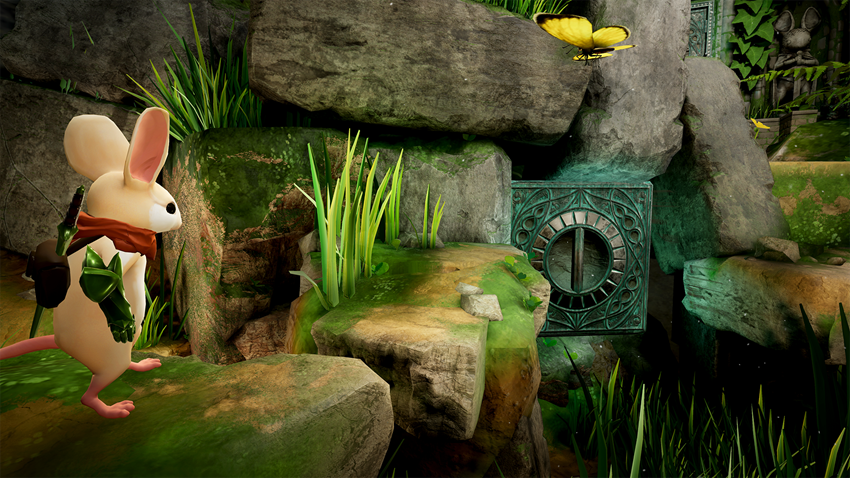 Moss is a third-person action adventure with traditional platforming and combat, but it has a fixed camera system. Moss's magic comes in how you interact with not just Quill, but the world itself. You'll have to lean your head in, looking left and right, up and down – sometimes even standing up to get the best perspective to guide Quill through each level.
The best VR games are ones that just wouldn't be the same without that added perspective, and Moss is one of those games. Without feeling like you're part of Quill's world, without being able to poke your head forward, look around and grab at things, its visual depth is part of why Moss works. Sure, you could probably play some version of the game without VR, but it wouldn't have nearly the same amount of charm. Moss is joyous, and wonderful. It's gentle, accommodating and accessible, and is a perfect example of a game using Virtual Reality to shine.
Superhot VR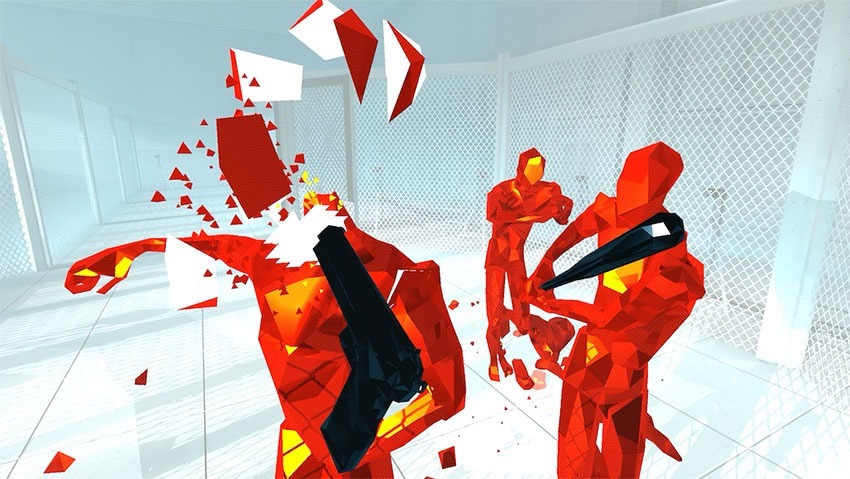 Superhot, the first-person shooter where time only moves when you do is an engaging and interesting experience in itself. Though it seems to be a shooter, it's more of a puzzle game, working out when it's best to move, when it's best to shoot and when it's best to dodge.
"A single mistake will send you plummeting back to the beginning of your current level, which is often comprised of multiple, bite-sized stages. Each stage presents a new puzzle of sorts. Bright red enemies will rush you with pistols, shotguns and melee weapons, and Superhot tasks you with using what's literally an arms' length around you to defend yourself. Sometimes you'll be graced with a weapons cache at your feet, others nothing more than a few glass bottles. How you chain together kills and who you engage is just as important as managing your movements, making this still every bit of a thinking shooter as the original.
But in VR, that euphoric feeling of success is amplified. It's immensely rewarding to punch a foe in the face, grab their now launched pistol out of the air and fire off a round into a distant enemy who has just watched you dodge a shotgun spray. These moments come thick and fast in Superhot, with the fast pace of the otherwise short campaign never letting up."
It's real good, and if you have a PSVR, you should get it.
While these 7 games will give you plenty of enjoyment, don't think that these are the only worthwhile games. The library has built up substantially over the years, and there are many, many, many other games that make grabbing a PSVR worthwhile.
Last Updated: November 23, 2018