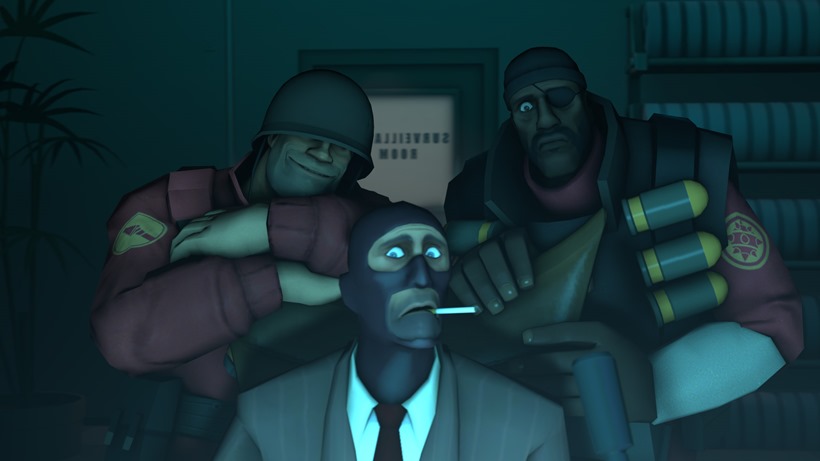 Team Fortress 2 really has stood the test of time. Even though it came out way back in 2007, it continues to receive relevant, awesome updates and themed events from Valve. Heck, they don't even have to do the work half the time, because the community are always keen to get involved. Take 'The Invasion Update' for example; it's a timed Halloween event that is entirely community created!
Here's what its all about (via Destructoid):
An extraterrestrial force threatens the planet in Team Fortress 2's new event created exclusively by the community, for the community– INVASION! Over a (light)year in the making, we're excited to finally hit the launch button and have the community join in on our fight against the alien menace! So buckle up, grab a space gun, and get ready to have your mind probed (and blown)!
The Invasion starts TODAY! For one month only, you can participate in the Invasion Community Update event and receive exclusive cases filled with rare items, weapons, and Unusual effects just for this update! The event runs through November 5th.
In order to really enjoy the event, an invasion pass needs to purchased. Having one will grant the player an update coin, and access to random space case drops too: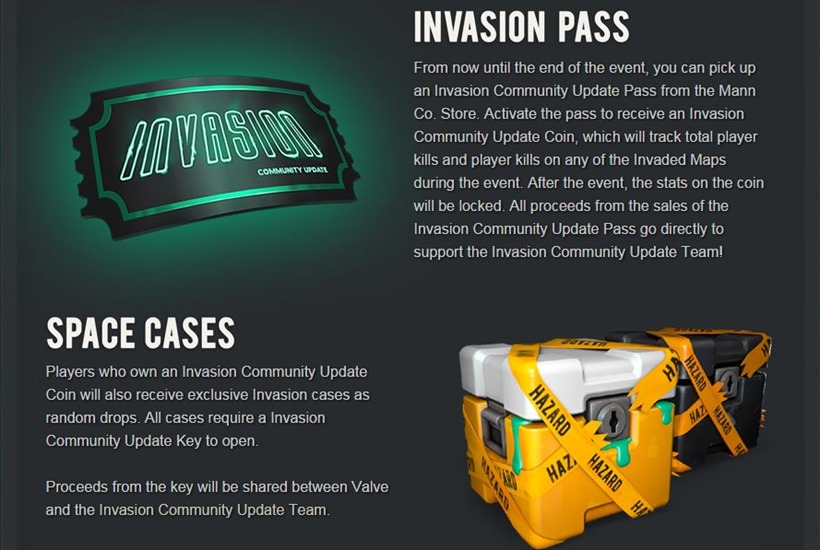 I really like that the Community Update Team are benefiting from this event in that they are receiving all proceeds from invasion pass sales, and even a portion from the sales of space case keys. Valve make enough money as is, so it's kind of nice to see them willing to share with others.
If you couldn't be bothered by cosmetics, worry not – there are some extra community maps to enjoy as part of the update. The ol' faithful 2Fort has received a shiny overhaul to tie in with the event, and there are three brand new maps to play too. If you'd like to find out more about them, and the other goodies on offer as part of the invasion, you can do so right here.
Having recently dived back into a world of FPS addiction myself, I am keen to give this update some loving. What about you? Will you be taking part in the invasion?
Last Updated: October 8, 2015