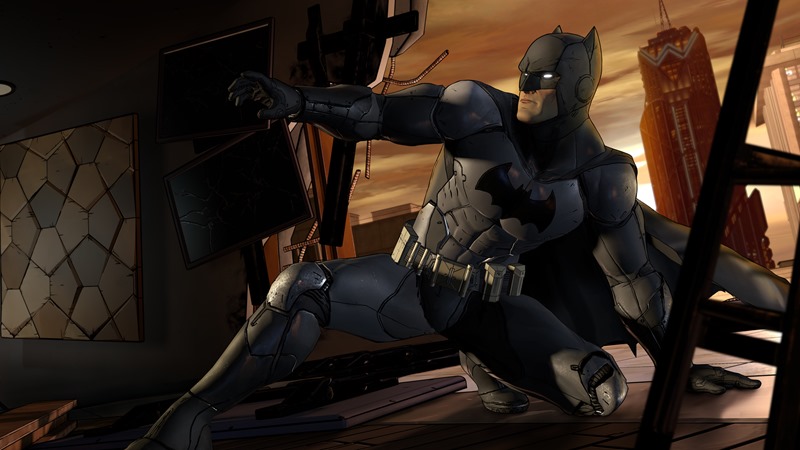 I've been properly digging the Telltale Series take on the Batman mythos so far. It's been a fresh and brutal reimagining of the caped crusader so far, that doesn't hold back from the effects of crime and disorder in Gotham City. More than that however, Batman: The Telltale Series has had players asking themselves one simple question:
Who's better for Gotham City, Bruce Wayne or Batman?
And that makes for an interesting setup. The running theme so far has been the idea of duality, of players being forced to accept one role or the other in life, with no room in the middle for a persona that combines the best of both. And when you're exploring split identities in a Batman game, you have to have Harvey Dent around. The infamous Two-Face is a living personification of personas run amok in a single head, a tragic character who wanted to be a hero and found himself emerging as one of Gotham's greatest threats instead.
And holy crap, he looks rough in Episode 3 of Telltale's Batman series. If you haven't played it yet, spoilers follow below after the image.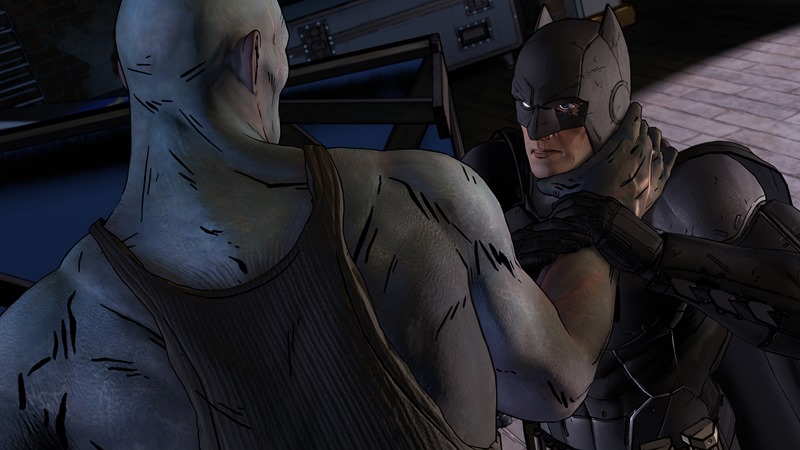 Right, so episode 2 could have worked out better for Harvey Dent. Players had the option of saving either him or Catwoman, but the majority of players decided that Selina Kyle was worth rescuing. Which left poor Harvey to get a face full of glass that was vicously sliced into his face by the Penguin. Hey, I wasn't using hyperbole when I said this game was brutal.
Still, I'm certain some surgery can help fix allOHCRAP HOLY CRAP WHAT THE HELL MAN?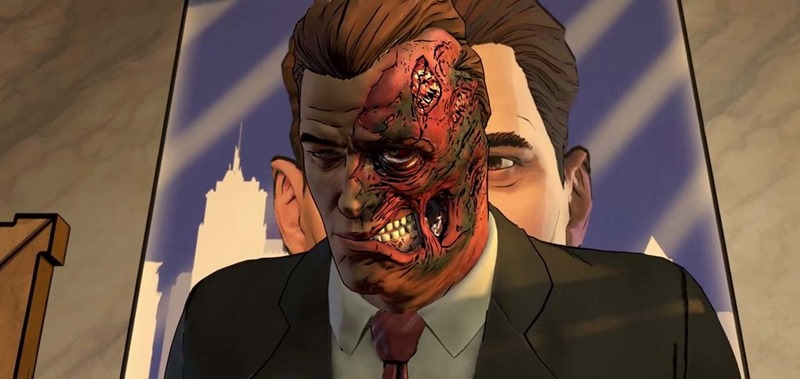 I think I'm going to be sick.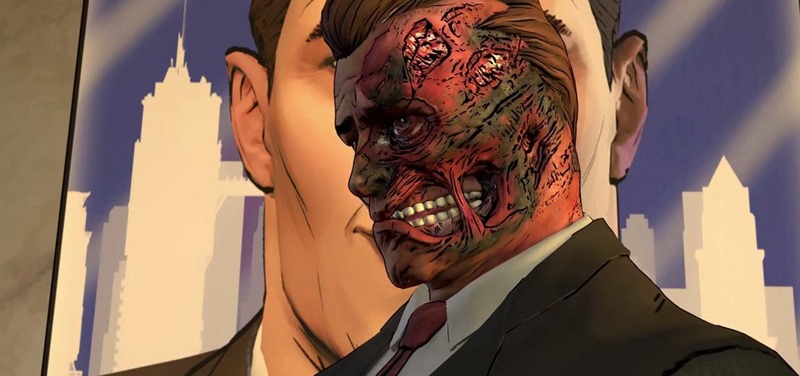 You know, it's not just the fact that Harvey Dent has a face for a radio, but the squishy sound effects that go with it. That's rough, maaaaaaaan. Anyway, you can see some more of the gameplay for episode 3, around the 29 minute mark of this video. Titled "New World Order", Episode 3 will be out on October 25. Here's a description for it:
In Episode 3, Penguin's brutal attack broadcast on live TV has left Gotham City reeling. As Bruce and Batman, you'll dig deeper into the web of intrigue surrounding the newly revealed Children of Arkham. Meanwhile, behind closed doors, the mysterious Selina Kyle reveals more of herself to Bruce. And in the aftermath of the attack, Bruce's friend and Gotham's new mayor, Harvey Dent, is a deeply changed man.

Who can be trusted when the future of Bruce Wayne – and the Batman – could be determined by the flip of a coin?
You can read our reviews of the first two episodes right here:
Batman: The Telltale Series Episode 1 Review – Bruce Wayne's World
Batman The Telltale Series Episode 2: Children of Arkham Review
Now if you'll excuse me, I need to go empty this barf bag.
Last Updated: October 13, 2016