This article was sponsored. The editorial and content is entirely created in-house, unless otherwise specified.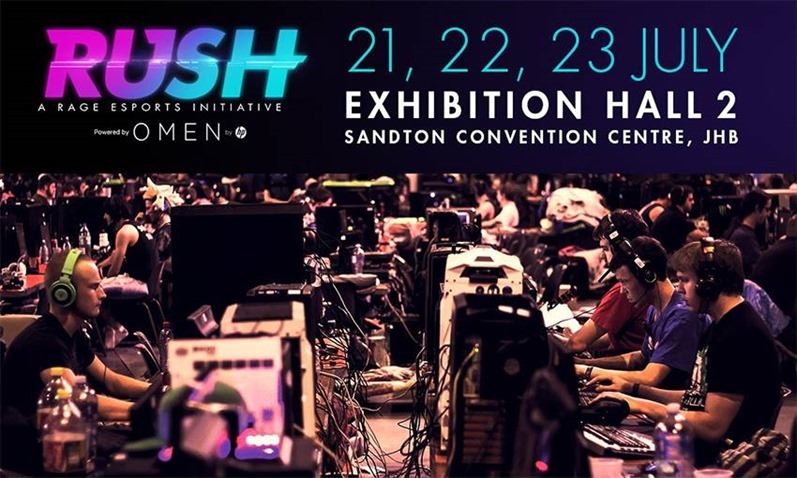 Rush, a new expo brought to you by the people behind South Africa's biggest gaming expo, rAge along with Omen by HP. It's all about esports and aims to shed some light on the growing industry in South Africa. Esports is still relatively fresh, and there are a number of people who have yet to truly grasp the concept and excitement of competitive gaming. One problem might be that there are just too many competitive games. That's true, off the top of my head I can name about ten, but luckily for you Rush is going to feature Counter-Strike: Global Offensive, League of Legends, Street Fighter V and FIFA. Just imagine a traditional sporting event that features football, rugby, boxing and athletics – yup, this is pretty much the local Olympics of esports.
FIFA and Street Fighter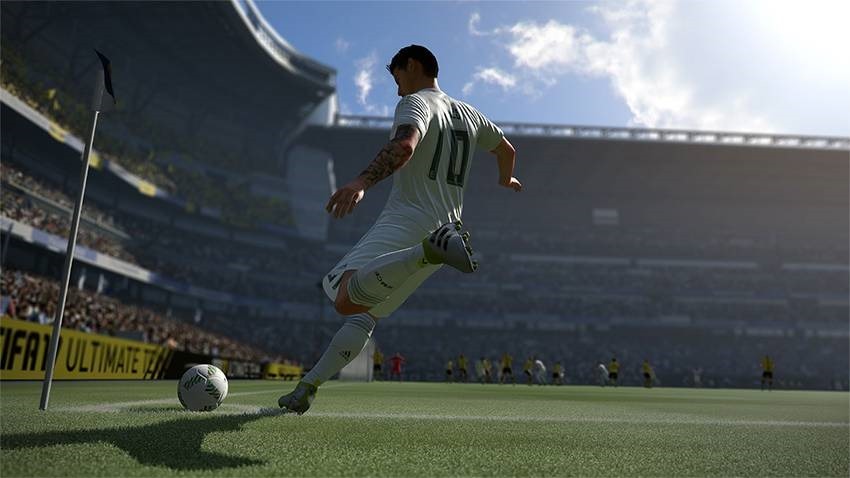 FIFA, a game based off Football, is a 1v1 game where each player takes control of their favourite football team. It can be an international team, or Manchester United (the most popular pick, obviously) unless you're Gavin and prefer losing/playing as Liverpool. The game is shortened and plays out like a regular football match with two halves, stoppage time and even penalty shootouts should you not score. This is perhaps one of the easier games to understand.
FIFA in South Africa is growing rapidly among the competitive scenes. Last year at rAge we saw a FIFA tournament which was one of the main attractions at the event and offered up some ripe talent in the FIFA communities. Energy Esports, one of the more prominent teams in the country, expanded into FIFA last year by picking up two players – Riaasat Ebrahim and Mohamed Diop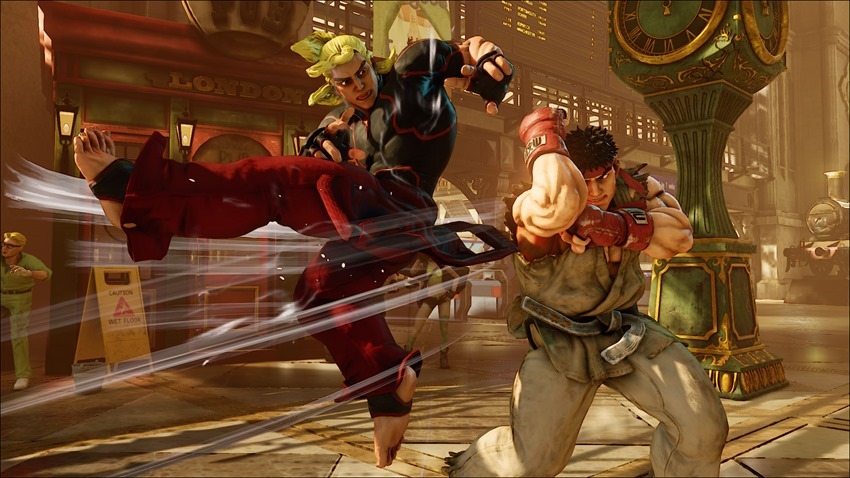 Street Fighter V is a fighting game where you also play 1v1 against another player and the objective is to beat them up. The game is easy enough to understand, but has some extreme depth when it comes to characters in the games, their combinations, their attacks, and each player's ability also make for an extremely exciting esport. The purpose is to beat up your opponent to a point where you knock them out. Street Fighter has a rich culture and is one of the most popular fighting games on the circuit.
Counter-Strike: Global Offensive
Counter-Strike: Global Offensive is a team esport with two teams of five going head to head in a first-person shooter format. The object of the game is that the Terrorists needs to bomb one of two locations and the Counter-Terrorists need to stop them. They can do this in one of two ways – defuse the bomb or completely eliminate the Terrorist team by shooting them. The same winning condition applies for the Terrorists – they can plant the bomb and explode one of the bombsites, or eliminate the enemy team. There are an array of guns and maps, but every single one has the same premise mentioned above. It's an easy game to understand, but has depth and skill which will amaze you upon further investigation.
The competition taking place at Rush is a qualifier for the Electronic Sports World Cup which will see one South African team qualify to represent our country against some of the best teams in the world. This will be the third consecutive qualifier in South Africa, of which all three have been won by Bravado Gaming. Counter-Strike: Global Offensive is South Africa's most popular esport at the moment, so if you want to get in on some of the action, this is probably the one to watch.
For the past several months nearly every single Grand Final has ended between Energy Esports and Bravado Gaming. Below is a replay of their latest match-up at Mettlestate. Hopefully, this time Energy can take a game off of Bravado Gaming.
League of Legends
This one requires a bit more explaining. League of Legends is one of the more complex esports titles out there. It features a 5v5 mode with a number of characters selected before the game begins. Each character has a specific role within the game, be it carry, solo mid, top lane, jungle or support. Prior to the game a strategic process of banning and picking takes place where each team tries to pick heroes to their strengths, while banning out heroes which would favour their enemies strategy. No heroes can be duplicated. Once the 10 "Champions" have been picked you enter the map where the objective is to push through three lanes (each protected by towers) and into your enemies base to destroy their Nexus (the main building).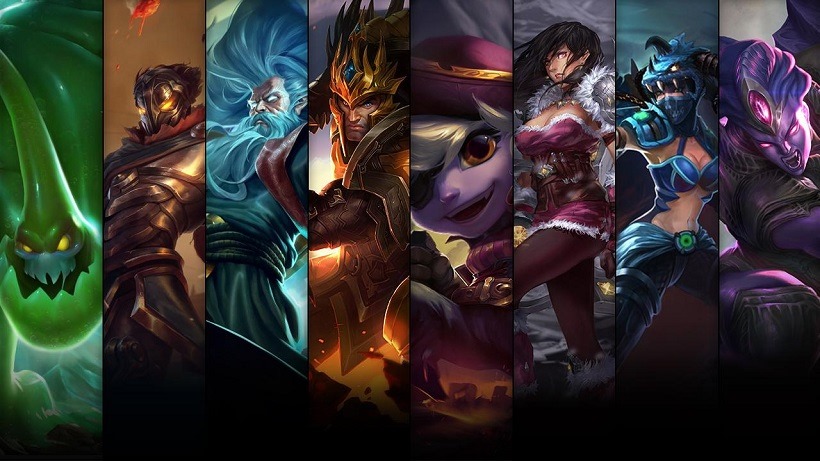 Each character has a set of abilities which you upgrade via levelling your character in the game. This is done by killing creeps (minions which spawn for your base and your enemies base) or killing your opponents. Players can also buy items which increase your character's stats and make them stronger.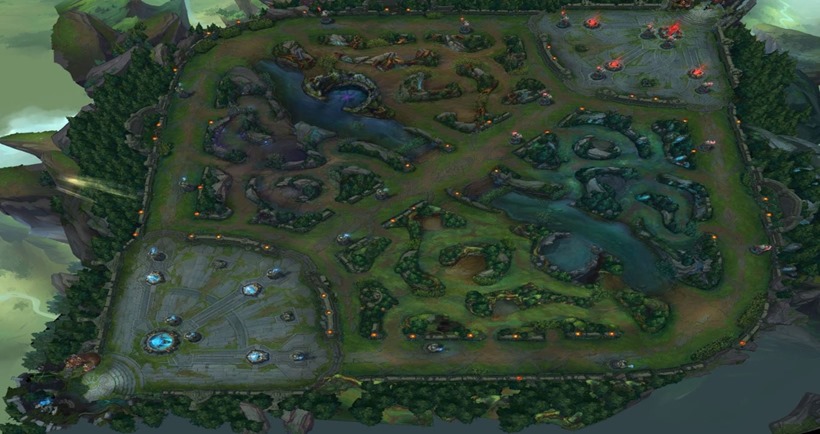 It's a strategy game so working together as a team is the aim of the game. It's also the most popular esport by far, garnering more views on Twitch and fandom across tournaments than any of the other titles explained above. The tournament at Rush is brought to us by HP Omen who are giving some much-needed love to South African League of Legends. The winning team will also head to Prague for the finals.
Here's a 1-minute explanation of League of Legends
In South Africa, the top teams to watch are Energy Esports (whose previous lineup were consecutive champions at the DGL) and VxP|GooN Squad who are currently topping the Premier Division of VS Gaming. The local scene is pretty small, but the players have not stopped grinding to be at the top.
Rush is running from 21-23 July and the Sandton Convention Centre. If you're in the area or will be in Gauteng during those dates, we'd love to see you there. Tickets are available from Computicket, so if you want to see what it's like to spectate esports in person, or you want another opportunity to LAN with your friends, you can check our pricing on their site.
If you have any questions feel free to ask in the comments or direct them to our esports specialist @WobblyOnion on Twitter. Also, follow Rush on Twitter and Facebook.
Last Updated: June 21, 2017