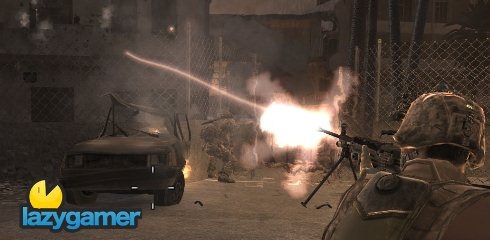 Can you believe that we were mere minutes away from Modern Warfare being canned.
Infinity Wards were originally trying to convince Activision that Call of Duty 2 should be a modern warfare game but Activision were to scared of the public backlash to allow it.
Eventually Infinity Ward relented in exchange for some console dev boxes as they wanted to break into the console market and Activision saw them as purely a PC developer.
When it came time for COD4 to be developed Infinity once again begged for a modern warfare game but still Activision were worried about it and went on a market research spree to prove that we weren't ready for a modern warfare title.
Infinity Ward managed to bulldoze their way through it all and  14 million copies later Activision are now believers.
Just think, if the head of Infinity had given in to the huge money pot that is Activision we would never have played one of the best games of this generation.
Source: CVG
Last Updated: October 7, 2009