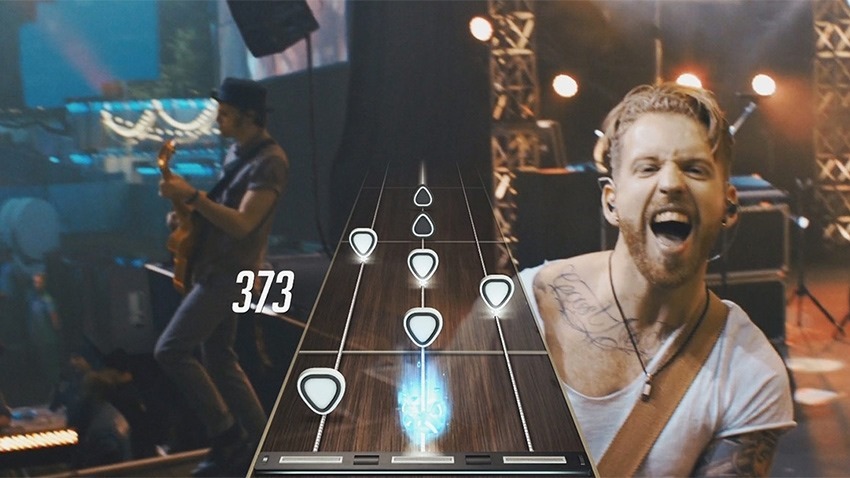 The most recent Guitar Hero was a decent game, though I regret the R2k I spent on the thing. The change to the button layout was actually pretty good, because it feels more like playing an actual guitar.
Here's what we said when we reviewed it:
"The new guitar refreshes the whole experience, even for me, a franchise veteran. The Live component, though short, provided a fantastic experience – one that I really enjoyed. GHTV is a phenomenal feature, or at least, it could be with some fine tuning. The fact that is free is a nice incentive, but the extra-fact that it isn't friendly to those who want to perfect certain songs really needs to be addressed in the future."
The collection of songs available was pitiful though, saved by the addition of Guitar Hero TV, which added hundreds more songs through a live service. It was effectively like old-school MTV you could play along with.
In June this year, Activision very quietly announced it was shutting down GHTV, rendering 92% of the game's content unplayable. Now, they're being sued because of that.
In the lawsuit, plaintiff Robert Fishel argues that he was led to believe that Guitar Hero TV would be "playable online indefinitely or, at least, for a reasonable length of time from the date of release."
The suit says that that GHTV was described as "an always-on music video network… running 24-hours a day, seven days a week" with "a continuous broadcast of music videos" and "new videos continually added to the line-up," with the result being that "you'll be able to discover and play new songs all the time."
And for a while, that was true. With the imminent sunsetting of GHTV, the game will lose most of its content. Fishel argues that he "would not have purchased the Product or paid the price he paid for the Product" if he knew GHTV was going to shutter. He says that he "reasonably expected that Activision would not subsequently eliminate his ability to use the vast majority (currently, 92%) of the Product's playable music tracks."
That's fair, but there's a bit of fine print on the game and the game's website that states:
"Activision makes no guarantees regarding the availability of online play or features, including without limitation GHTV, and may modify or discontinue online services in its discretion without notice."
That'll probably end up absolving them of any responsibility. Still, it seems like something that'd be easy to fix; just let users download the library of songs and patch the game for offline play. There is one major impediment to that thought, and that's music licensing. Not only is licensing that music expensive, it's also an administrative nightmare, and it's likely that Activision just doesn't see any profitability doing that.
GHTV shuts down on December 1, so if you want to get your shred on, you have just a few months left to enjoy 92% of Guitar Hero Live's content.
Last Updated: September 21, 2018