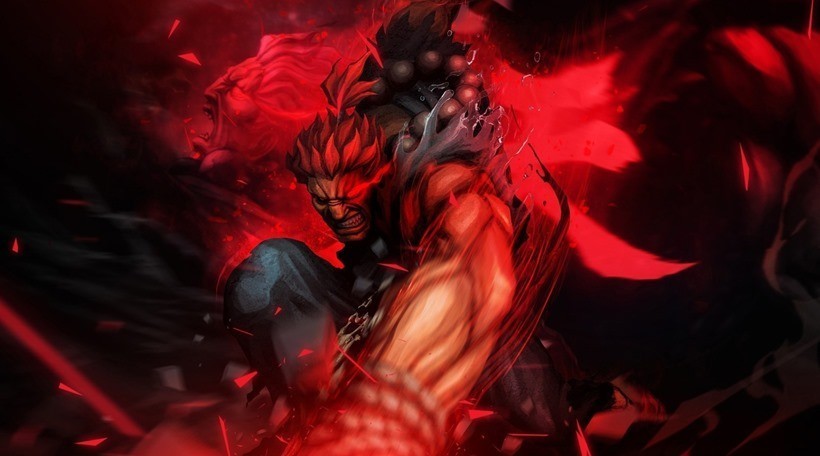 Tekken 7 is coming to consoles. It's been a good couple of years since we've seen a proper Tekken game. Bandai Namco's premier fighting game franchise has always been one of my favourites in the genre, one of the few games out there that really understands how to make the best use of three-dimensional fighting game mechanics. This year, Tekken 7 hits back with a new console chapter, but you'll be seeing more than just the familiar faces of Leopard-mask dude, Bruce Lee chef and bad hairday granddad throwing down to see who the real iron-fisted king really is.
2016 also sees a certain Street Fighter regular join the roster, as Akuma was revealed back in December for Tekken 7. Not only will he be playable, he'll also play a key role in the narrative for Tekken 7 and add to the mythos of the series. Just don;t expect to see any other Street Fighter characters to pummel their way into the world of Tekken.
"As far as more characters goes, right now, Akuma is the only one we have planned," Senior game designer Michael Murray explained to PlayStation Lifestyle.

[Producer Katsuhiro Harada] and I have always been against guest characters because it kinda throws off the Tekken world and setting. But Akuma fits the bill, and we wanted to tie him into the story so that the crossover is not some cheesy gimmick. The feedback is really positive.
Fully understandable. A character like Akuma, a martial artist obsessed with sharpening the power of his killing fist techniques and who possesses demonic might, fits perfectly into the Tekken world. A character like M Bison, what with his psycho power, doesn't really add much to the world of Tekken when you really look at his character.
Plus, the logistics of adding Psycho Crushers, Sonic Booms and rolling claw attacks must be a nightmare. How Bandai Namco is planning to mix in Hadoukens and the Demon Armageddon finishing move is something that I'm curious to see applied to the 3D structure of Tekken.
Last Updated: January 7, 2016