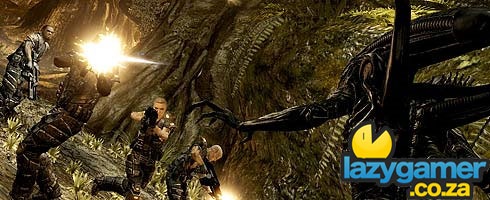 Yet another game has been banned in the nanny state called Australia and this time the developer hasn't minced their words when they were asked if they were going to be creating a sanitised version for release in Oz.
Rebellion Developments has come out and stated
"We will not be releasing a sanitised or cut down version for territories where adults are not considered by their governments to be able to make their own entertainment choices"
I whole heartedly support Rebellion in their decision and I truly hope more developers do the same thing, only then do the gamers in Australia have any chance of someone slapping some sense into Michael Atkinson.
I find it truly ironic that Australia has the gall to tell other countries how to run a democracy yet practices pure dictatorship in the censorship debate. Apparently Mikey is scared that kids will get their hands on these games and as such adults are not allowed them either.
But the satellite provider in Oz, Foxtel, has 2 dedicated adult channels and there are more adult stores than supermarkets in Queensland… it is also legal to smoke marijuana in his home state but god forbid these poor kids stumble across a violent game.
The world would obviously just collapse upon itself.
Last Updated: December 7, 2009