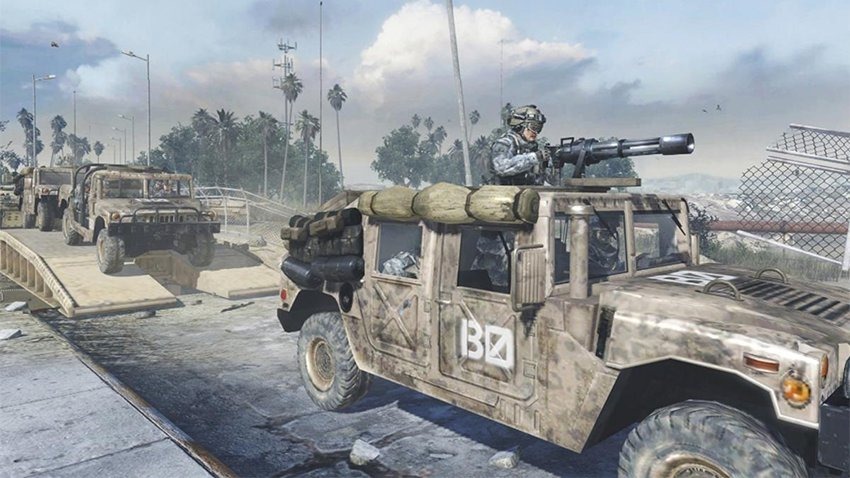 Call of Duty is riding a renewed wave of success. Call of Duty: WWII is a huge success already, garnering $500 000 000 in sales in its opening weekend alone. Historically, it's one of the most popular and successful video game series ever, pulling in billions and billions (and billions and billions) in revenue for publisher Activision.
Now, it looks like Humvee maker AM General wants a slice of that pie. The military vehicle manufacturer claims that much of Call of Duty's success is because of Humvee and its HMMWV mark (High Mobility Multipurpose Wheeled Vehicle). Call of Duty's many years of success, says AM General,  came "only at the expense of AM General and consumers who are deceived into believing that AM General licenses the games or is somehow connected with or involved in the creation of the games."
Activision and AM General have been in negotiations over this for quite some time, but it seems like they couldn't come to a resolution.
Most of the modern Call of Duty games have heavily featured vehicles that bear more than a passing resemblance to AM General's Humvee, and with most games featuring real-world cars of any sort actually paying to licence those cars, there may be merit to this case. That said, it definitely seems like a frivolous bit of litigation for profit.
It wouldn't be the first time either. In 2014, former Panaman dictator Manuel Noriega tried to sue Activision over his digital appearance in Call of Duty: Black Ops II. That case was ultimately thrown out.
You can read the full case here.
Last Updated: November 9, 2017