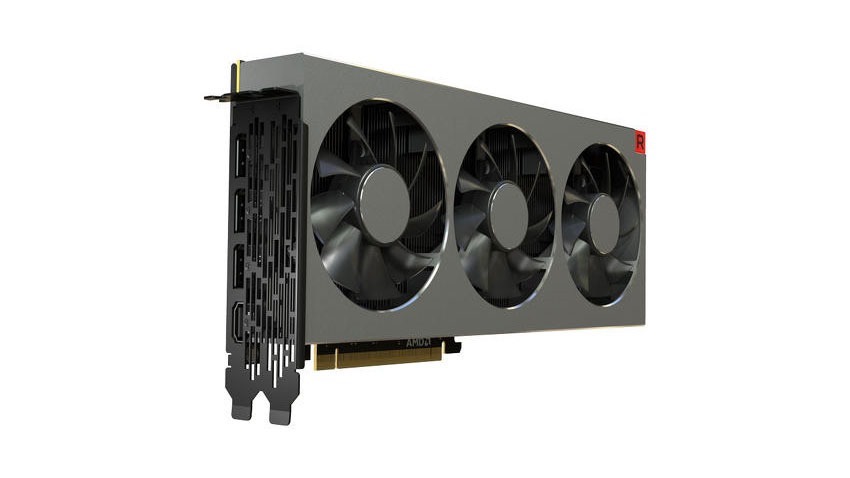 For what seems an eternity, Nvidia has ruled the roost when it came to high end video cards. The company's 10 and 20-series of cards have been unrivalled at the top end, with AMD only being competitive lower down the performance ladder.
That has changed with AMD's newly revealed second -generation Vega card, the Radeon 7. According to AMD, the 7nm Radeon 7 will offer slightly better performance than Nvidia's RTX 2080 in DX11 and DX12 games, with significantly better performance in games that use Vulcan. They also suggest it'll run games at maximum settings at 4K 25 to 40 percent faster than the company's previous flagship, the Vega 64. It'll come backing an absurd 16GB of HBM2 memory.
The Radeon 7 will go on sale on February 7th for $700 in the US. That's $99 less than the 2080. That said, the Radeon doesn't feature newfangled technology like realtime ray-tracing and AI-driven deep learning super sampling – so those who want the latest tech will still opt for Nvidia. Nvidia's Turing cores are also manufactured on a 12nm process, so when they do move to 7nm you can expect a performance increase along with better thermals.
To sum:
7nm process technology
3,840 stream processors
16GB HBM2 memory
4,096-bit memory interface
AMD FreeSync support
It's definitely a monster, and I look forward to seeing real world benchmarks, power consumption and temperatures. Traditionally, like-priced cards from AMD are a little cheaper than the Nvidia ones, so it'll be interesting to see if how much less this'll cost locally than the competing RTX 2080.
Last Updated: January 10, 2019