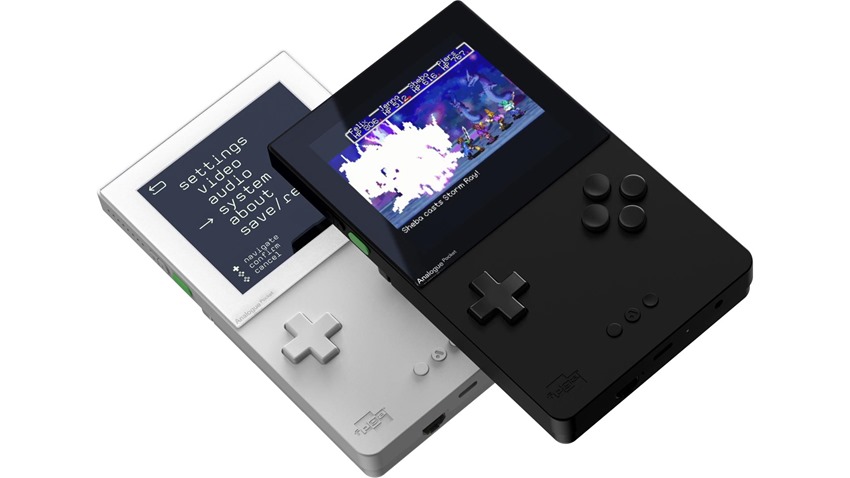 Fans of retro gaming are going to need to be a little bit more patient because one of the hottest new devices to play the grimiest of video game cartridges you have gathering dust in the corner of your cupboard, has been slightly delayed. The Analogue Pocket, which was originally due to ship in May, will now only be arriving in October. "The current global state of affairs continues to create supply chain challenges outside of our control," Analogue said in an official statement.
There have been sudden and severe electrical component shortages as well as logistical issues leading to a domino effect of challenges for nearly everyone in the industry. We're working hard to get Pocket out as fast as possible and we appreciate your understanding and patience.
It's a pinch that has been felt all across the world, with numerous pieces of hardware arriving in constrained numbers due to the current shortage of parts. Announced back in 2019, the Analogue Pocket still looks like a fantastic bit of technology that you seldom see much of these days. Sure the Nintendo Switch is the handheld console du jour on the market, but Analogue's kit can be fitted with one of several specialised docks to play original Game Boy, Game Boy Color, Game Boy Advance, Sega Game Gear, Neo Geo Pocket, Atari Lynx, and even TurboExpress games.
That those games look better than ever on the 3.5", 615 ppi 1600×1440 resolution LCD screen, is just icing on the cake. The initial wave of preorders quickly sold out, but Analogue has assured customers that the device will be produced in more mainstream numbers. If you're also wondering when this market will be ruined by the inevitable appearance of scalpers who may be smelling blood in the water fret not.
Analogue said that it's taking "careful action to address bots" and scalpers who plan to resell their pre-orders on sites such as eBay.
Last Updated: April 1, 2021