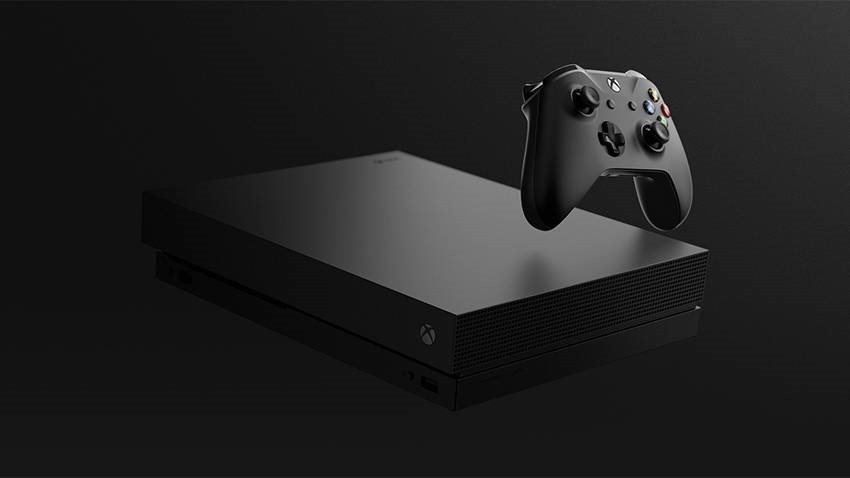 The Xbox One X is coming later this year, poised to be the most powerful console ever made. For now, at least. Microsoft's latest bit of hardware promises to offer the performance of a $1000 PC, in a $499 package. While that's a good value proposition for the hardest of core gamers, it's a tricky sell for the average gamer who just wants to play videogames. Still, the power gulf that exists between the PlayStation the Xbox One is regularly touted as one of the reasons that Sony's console regular comes up at top of the sales charts.
Will the Xbox One X be enough to close the sales gap? Not really, say the analysts at DFC Intelligence. In a new 40-page report forecasting the Xbox One's retail performance, they suggest that there will be 63 million Xbox Ones sold by the end of 2021. Of that tally, 17 million will be the newer, more powerful Xbox One X. Why such a relatively low number for such a beast of a machine to sell through in four years?
"Xbox One X is an expensive system designed to appeal to a fairly narrow demographic of gamers who want high quality graphics but do not want to spend money on a high-end PC," said DFC analyst David Cole. "The challenge is that is a fairly small addressable market, even as sales of 4k television sets start to soar. Both the Nintendo Switch or Sony PlayStation 4 offer a very strong value proposition that consumers seem to be flocking towards."
It's a small target market that will actually pick up the Xbox One X, says DFC's Cole. It's one that won't be driven by exclusives as we see on the other systems, either. One of the reasons for that is that Xbox One games also end up on PC.
"Many of the exclusives are fairly minor indie titles that will probably not take advantage of the enhanced graphics features of the system. Furthermore, the leap from 1080 to 4k resolution is simply not as revolutionary as the previous movement from standard definition to high definition."
DFC is generally a little conservative in its estimates, so it's likely that the numbers will be higher by then – provided we don't see a PlayStation 5 announced in the interim. That's something that some analysts expect we'll see by next year's end. For reference, Sony's PlayStation 4 family of consoles has already reached the 60 million tally, and should soar past 63 million by year's end.
The Xbox One X is out in November, at a price of $499. It'll be R7499 when it's released locally.
Last Updated: June 28, 2017