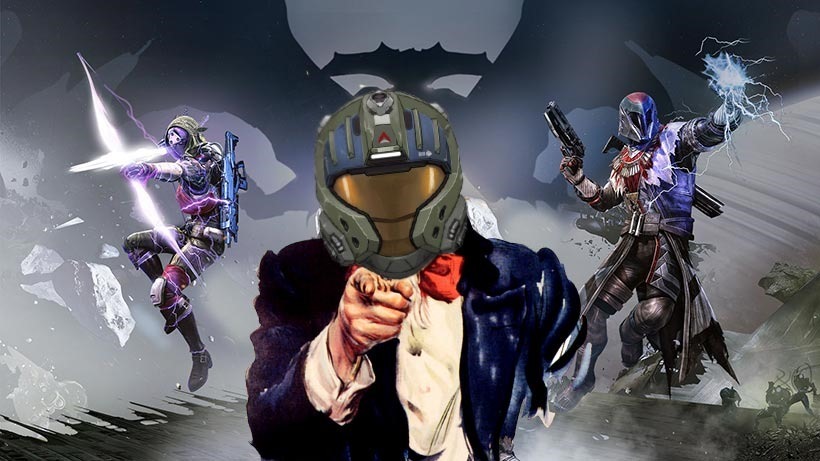 Guardian, you slew a god. Well, you and five other buddies, who slapped Crota back into the void from which he was born. GOOD JERB! Still, said smacking down of a Hive god has consequences. Consequences related to his daddy, Oryx, who is super-upset with you because now Father's Day is properly ruined.
Oryx is coming for you, Guardian. Will you stand tall and fight…DON'T RUN AWAY WHEN I'M MAKING AN AWESOME SPEECH DAMMIT!
Anyway. A few days ago, we asked you to reveal the legend that you had created in your first year of Destiny. The title by which you were known in the Tower, as tales of your deeds spread amongst other Guardians. Once we had enough of you, we chose three Guardians at random, who would receive a special prize: The Taken King expansion for PS4.
Here's our list of winners:
Michelle, the Fallen Destroyer, the Fallen Conqueror
Graeme Norval, the Grand Commander
Marius, Demonizer the Warlock Guardian
CONGRABURATIONS! You've each won yourself the Taken King expansion! Big thanks to the fine dudes over at Megarom Interactive for sponsoring the prizes. If you didn't win (YET AGAIN CURSE YOU RANDOMISER!), keep an eye on our other upcoming contests. Maybe, just maybe you'll be lucky this time.
Maaaaaaaybe.
Last Updated: September 17, 2015