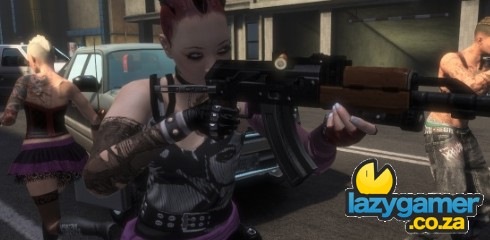 For some reason I was under the impression that APB was going to be coming to the Xbox 360 but apparently it's a PC exclusive?
Either way this game is looking awesome and Dave Jones has been chatting to Videogamer about what Realtime Worlds plans are for the game.
One of the things that was mentioned is that they are planning for APB to emulate the success of MMO titles where Everquest has been going for 10 years now and World of Warcraft is currently on all dominating 5 year stretch.
However he does go on to clarify that they don't see APB as a MMO title but rather they are planning on emulating the social aspect of the famous MMO's along with the replay ability of games like counter strike.
Personally I was really taken in when I first saw this title and how the world will consist of multiple games taking place simultaneously across the maps.
Hopefully this will placate that lifelong dream of playing cops and robbers with near real consequences.
Source: Videogamer
Last Updated: July 22, 2009