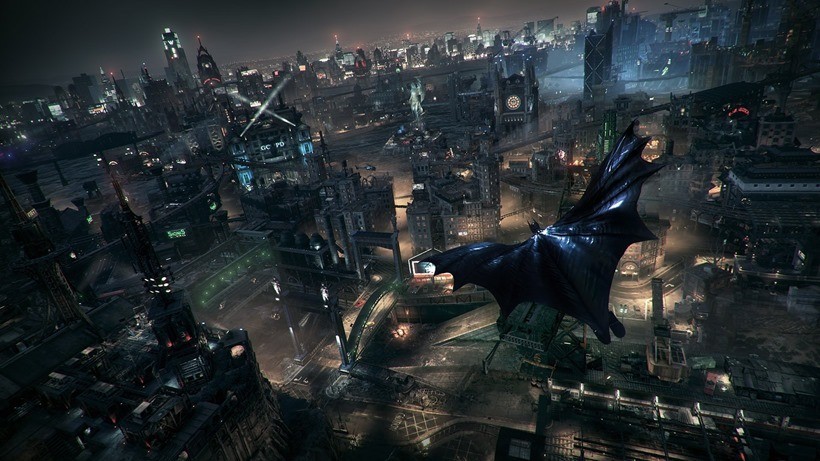 Batman Arkham Knight on PC is a sad excuse for an otherwise rather great end to the Rocksteady Caped Crusader trilogy. The PC port of the game is still in dire straits, and last week Rocksteady confirmed that any SLI/Crossfire support had basically been scrapped for good. In the wake of that came news of a new patch, which would address VRAM utilisation among other things. Seems as though it doesn't do much to fix anything really.
Digital Foundry fired up Arkham Knight again to see if this latest patch made any noticeable difference to the dwindling performance of the game, and found that it virtually did nothing to improve the already existing stuttering and below par VRAM utilisation.  The issues are marginally improved on cards running 2GB of VRAM, but there's close to no noticeable difference on beefier 4GB cards, such as the GTX 970.
Digital Foundry nails this down to the patching of a resource utilisation system that needs a complete overhaul instead. Arkham Knight will seemingly never run at a locked 60FPS across any hardware, with inexplicable dips into the low 50s and high 40s a stark reality for most players. It's more stable than when it was yanked off shelves back in June, but it's never going to be the PC port it deserves to be.
And that's just something you're going to have to live with if you're still holding out hope for a patch that will one day magically make the game run as smooth as its predecessors (although even they weren't the best of ports). Such a shame given the technical feat that was managed on both Xbox One and PS4.
Last Updated: November 27, 2015