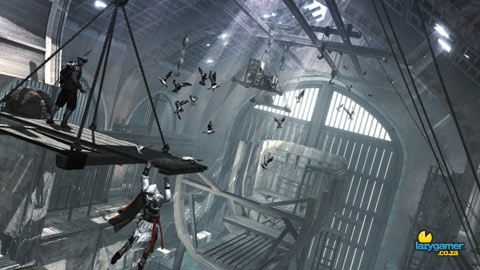 I really like Assassin's Creed 2, a lot, but even as a fan of the game I really didn't see this coming.
Sales charts are now indicating that Assassin's Creed 2 has in fact overtaken Modern Warfare 2 sales on the Playstation 3, putting it in the top spot, this according to digitalspy.co.uk.
I did a bit of digging and the chart compiled by the Entertainment and Leisure Software Publishers Association (ELSPA) does seem to only cover UK sales, which while still a massive achievement for the folks at Ubisoft, doesn't quite make the same statement as what it would have had it been worldwide.
Here's the PS3 top 10.
Assassin's Creed II
Modern Warfare 2
FIFA 10
Need for Speed: Shift
Uncharted 2: Among Thieves
WWE SmackDown vs RAW 2010
Tekken 6
Batman: Arkham Asylum
Pro Evolution Soccer 2010
Lego Indiana Jones 2: The Adventure Continues
Last Updated: December 17, 2009