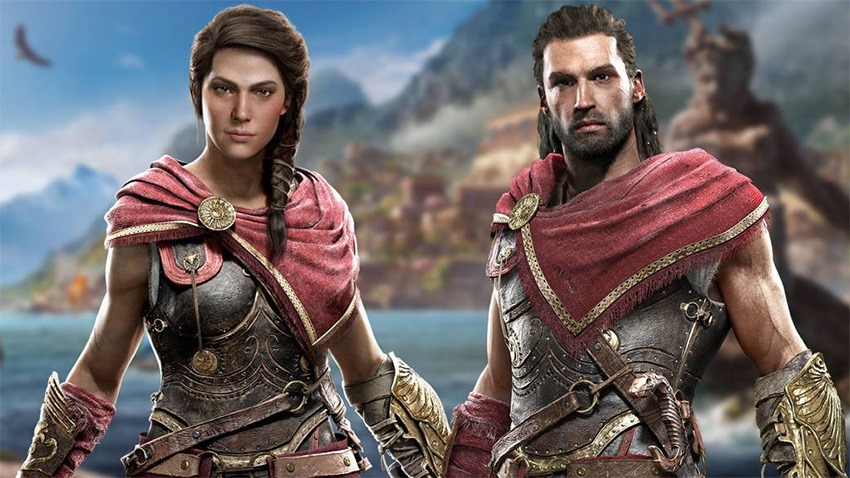 One of the biggest of several changes that this year's Assassin's Creed Odyssey makes is that it lets players choose to play as a male or female hero. From soon after the prologue, players can choose to play the game either as Alexios or Kassandra (and we reckon you're going to want to play as Kassandra).
It's not the first time that an Assassin's Creed game has included playable women characters. You played as Aveline De Grandpré in Assassins Creed Liberation, as Shao Jun in the 2D Assassins Creed China and you'd switch between the Frye siblings Jacob and Evie in Assassin's Creed Syndicate. It's the first time players are really given the choice to play through the entire game with a hero of their choosing though – and it's a choice that may carry through to future Assassin's Creed Games.
Speaking to GamesIndustry, Odyssey Director Scott Philips says hopes that this isn't the last game to offer this sort of player choice.
"I think it would be a mistake to limit our players, limit our fanbase from as many people as possible," he says. "I don't know why we would go back. We should continue pushing in this direction, bring in more players, more fans to enjoy this experience and make it their own experience."
And player choice is going to likely be a running theme in coverage of Assassin's creed Odyssey. With the game embracing the RPG trappings carried over from Origins, along with dialogue, romance options and meaningful consequences from player action, Odyssey is a game that's all about choice. Says narrative director Mel MacCoubrey:
"The choices you're making are ultimately grey choices. Just because I lie to someone, doesn't mean it's going to be a negative outcome. Just because I'm friendly, doesn't mean it's going to be positive. And that's extended to romance."
Last Updated: September 27, 2018