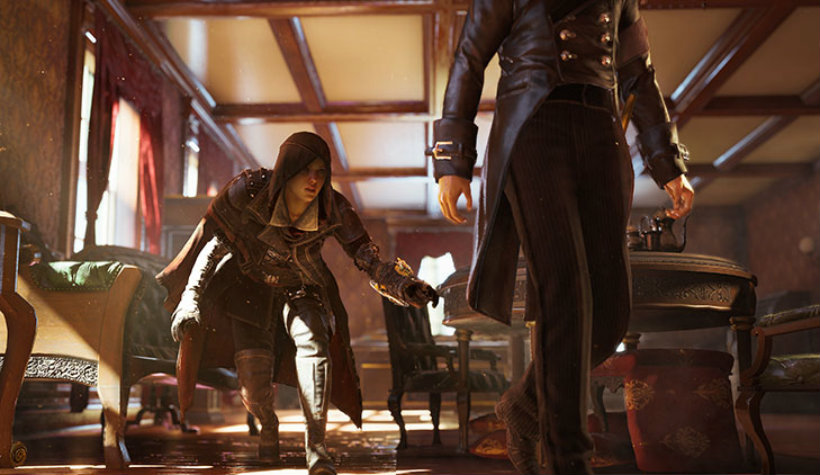 Geoff and I love to make fun of Sandy for his love of Journey. Sure, that walking simulator was pretty good and had some gorgeous moments, but it's that typical blank slate upon which gamers can project their own emotional experiences. A big source of emotion in any game comes from the score, and Assassin's Creed Syndicate might just elicit more feelings than any Assassin's Creed game to date.
Composed by the Grammy-nominated composer behind Journey, Assassin's Creed Syndicate's sound track isn't just about mining the historical period for musical references. Rather, Austin Wintory (the composer) analyzed the characters to try to capture their unique experiences in the music heard throughout the game. For those who don't understand music composition, it can all sound a bit vague. However, just listening to this short bit of soundtrack, I'm sort of convinced that this is the best one to date.
Having a high quality sound track might really add something to the Assassin's Creed experience this year. The game has always had visual heights, and the aesthetic is typically astounding in the game. However, by adding in this level of emotional depth with the music, we might actually care more about the characters in the game than we have since Assassin's Creed II. I want to care about Evie and even Jacob – I want to care about their journey instead of it just seeming like a backdrop for fun stabbing gameplay. Perhaps this will make me actually care about them, unlike those bland characters of Black Flag and Unity.
Last Updated: September 11, 2015