What's one way to curb the worrying crowd-ghosting issue? Suspend your players by crane 60 metres in the air. Okay, this isn't the real solution, but ASUS Republic of Gamers decided to dump the stage and booths and opt for a thrill-inducing matchup between two of their sponsored teams – Penta and eXatus. The event was known as "Extreme Gaming" (via PCGamesN), and it was exactly that: extreme.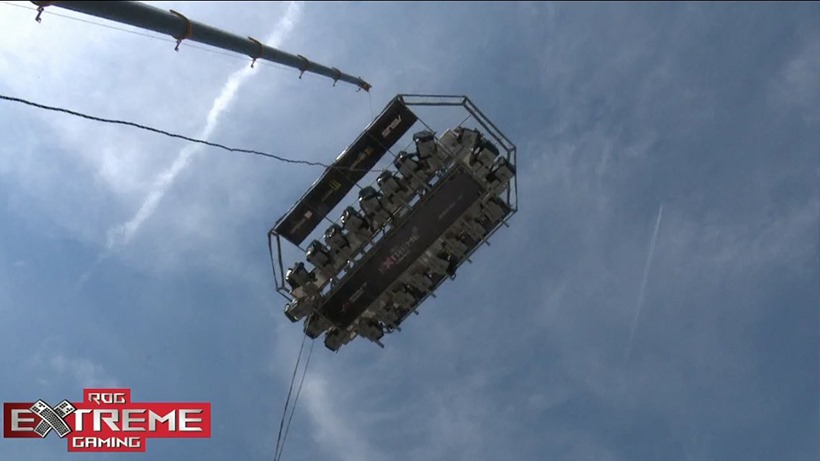 What a crazy event @eXtatus gg wp @PENTA_Sports it was amazing! pic.twitter.com/az4WcFkuaO

— Verdipwnz (@verdipwnz) June 3, 2017
The event took place in Prague, and one user on Reddit translated a conversation between the casters who were also suspended in the air:
Caster 1 : Shut up! Hey, hey this is really not good. I want to go down.

Caster 2 : Higher. Higher.

Caster 1 : Shut up! I need to hold on to something but there is nothing I can grab here

Caster 2 : Well at this point I hope we are just a quarter way up. They could get us higher.

Caster 1 : Hey you are a…. Shut up! You are not helping!

Caster 2 : Can the crane operator please……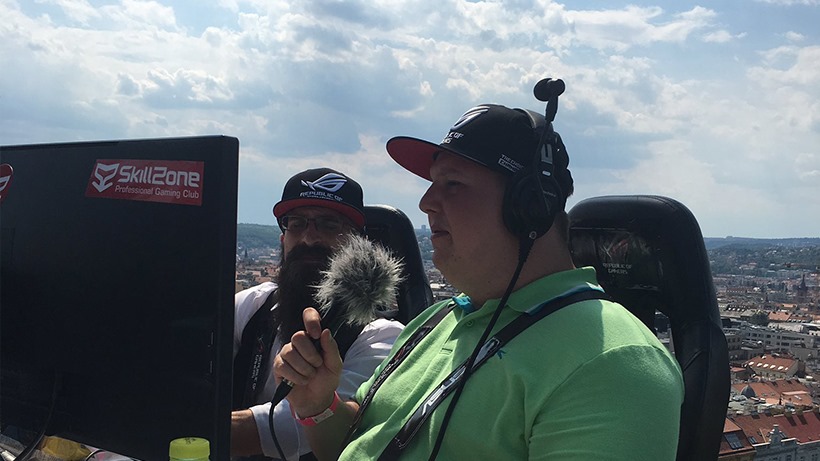 The tournament wasn't in English, as it was hosted in Prague – but by watching you can see by the player's expressions what was going through their minds. Noting that the losers had to climb down on a rope. Okay, that's not true, but that would be some great incentive to win. The underlying factor here was to see who could perform under pressure, and in the end it was eXatus who took the series pretty decisively. I guess in the end if they took their eyes off their screen they'd be looking down, which is often advised against when high up.
This is probably some sort of record for a Counter-Strike competition, being 60 metres hanging from a crane. Was that their intention? Probably not. They did it because they can.
Like esports?
Check out esports central
Last Updated: June 7, 2017