Do you sometimes find yourself having difficulties when deciding how to comment on specific news articles?
This wonderful chart could be just the thing for you. This chart focusses on how the fans of the Nintendo Wii, Xbox 360 and Playstation 3 are likely to react (which is what you should do) in the case that juicy news is posted up about your favorite console or alternatively, the console that "those other idiots" use.
This chart could prove invaluable in future, so be sure to print a wall-sized version out as soon as possible, just in case an emergency ever arises and you need some assistance..
Chart after the jump.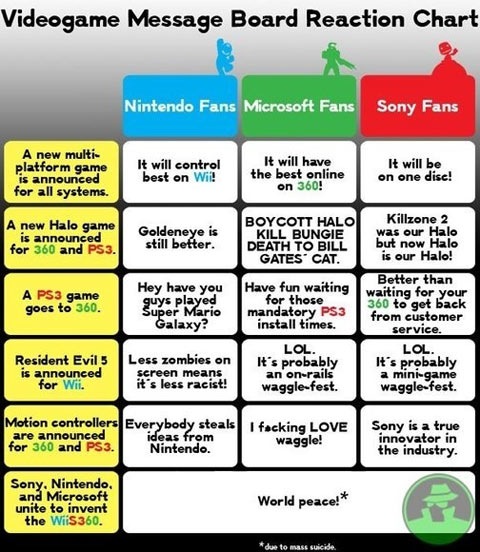 Via Kotaku
Last Updated: July 13, 2009