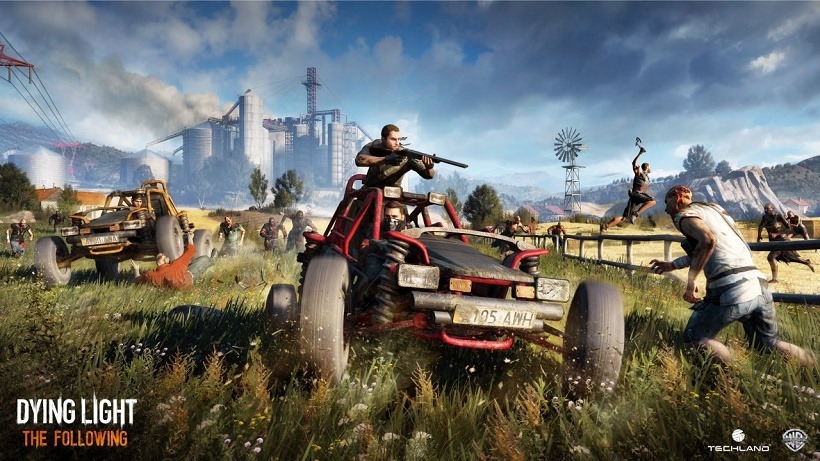 Dying Light has a lot of real estate to explore, but its expansion is going to dial things up twofold. The Following will have a playground that's twice the size of the original, and as a result, there's a lot more to see and do.
Keen to take a quick tour of the new region before The Following arrives on 9 February? Good, because Techland have provided a trailer that's got a sneak peak of a few of the horrors, I mean locales that await (via VG247).
Size matters. The new region introduced in Dying Light: The Following is twice as big as the maps from the original game and features a range of diverse environments that allow for both driving and free-running. All the locations are full of little details that tell various apocalyptic stories if you look closely and the most inquisitive will surely discover dozens of rewarding secrets.
Who in their right mind would go to that Old Graveyard at night? It's got a whole lot of NOPE written on it! The same goes for that cavern beneath the Hermit's Cabin – going down there looks like doesn't look the least bit safe. If anything, I'd head straight for the Lighthouse, and camp there for the rest of forever! Ain't nothing gonna kill me when I'm that high up… hopefully.
Along with the above trailer, Techland have also released an interactive map that shows off other points of interest.
This is the map in which Dying Light: The Following takes place. The map contains just some of the location points you will see. We didn't want to reveal all of the locations, secret areas, and other points of interest to you – it would spoil the fun when you actually play the game.
Seriously? The first point I click shows a thumbnail packed with limbs and gore. Yeah, let's NOT go there!
Anyhow, are you excited for The Following? Which part of the countryside will you be exploring first?
Last Updated: January 29, 2016