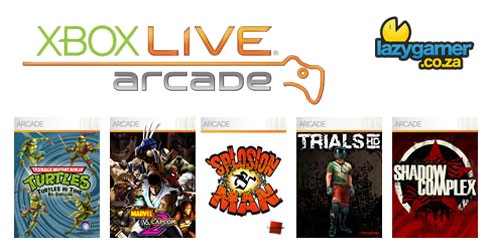 If you've got a bunch of MS silly money lying dormant on your account, next week will be the perfect time to spend some of it. Microsoft will be discounting some of their very best games available on its downloadable game service next week.
24 XBLA titles will be  reduced in price between 33 and 53 percent – giving you some incredible savings. Shadow Complex (560 Microsoft Points), Trials HD (560 MSP), Marvel vs. Capcom 2 (560 MSP), TMNT: Turtles in Time HD (400 MSP), and 'Splosion Man (400 MSP) – the entirety of last year's "Summer of Arcade" are available for a steal. If you don;t have these games, you ough to be ashamed of yourself. the other games are just a bonus.
Here's the full list of what's available :
Sweeeeeeet!
Source : Major Nelson
Last Updated: June 11, 2010