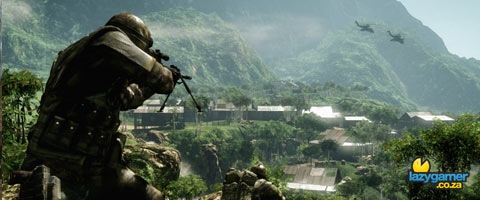 Battlefield fans rejoice! The multiplayer demo for Bad Company 2 is officially available to download right now for the Xbox 360 on Xbox Live.
Some local tweets informed me that the demo is apparently only up on the US marketplace but I have found a direct link to the Xbox.com Marketplace and it seems to be scheduling up just fine.
We will have to see if it will block the actual Xbox for any reason and we will try to update as soon as we can.
Here is the LINK to the marketplace. The demo is 1GB and features the Port Valdez map.
Source: VG247
Last Updated: January 28, 2010