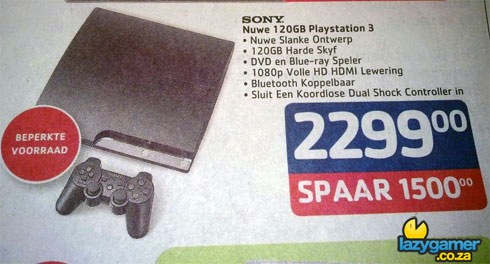 If you've been slow to migrate from your old, dusty PS2 to the next generation, now might be the perfect opportunity. Select Pick 'n Pay retailers nationally are practically giving away Sony's HD console.
Well below the RRP, they're selling 120GB PS3's for an astonishing R2299.00 – a saving of R1500 on the regular price. This makes it undoubtedly the most attractively priced, full featured HD console available in the country at the moment. Word is stock is very limited, so get yourself to your nearest Pick 'n Pay as soon as possible to avoid missing out on this.
There's pretty much no reason not to get a PS3 now…unless you're a silly deluded fanboy, of course. In case you didn't know,  it only does everything.
[Thanks to bokka for the tip, and GlennZA for the scan]
Last Updated: March 18, 2010