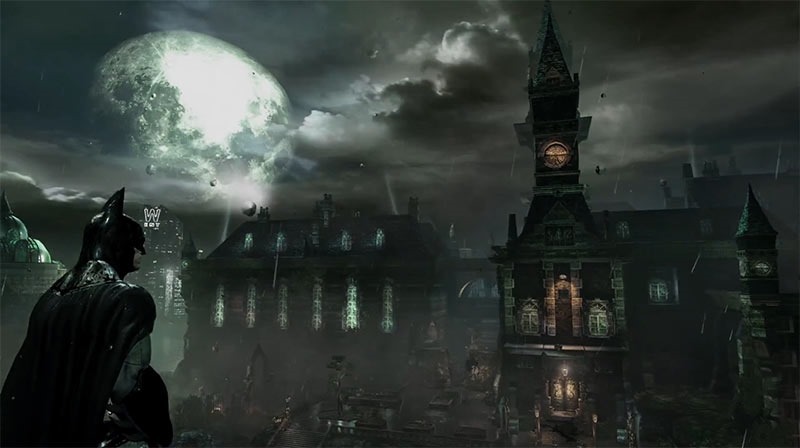 I am finally playing through Arkham Knight, the last Batman game from the folks at Rocksteady. I thought I'd hate it, given how the series has taken on the excesses of open world bloat. See, I've always favoured Arkham Asylum over the other games. It was a tighter, more focused experience than Arkham City. Rocksteady's more open sequel stuffed too much in to it, killing the excellent pacing and atmosphere of the first game.
And yet, I'm really enjoying the hell out of Arkham Knight, in spite of itself. There's still far too much bloat, and way too many members of the caped crusader's rogues gallery in play, but it's such a polished experience (on consoles, anyway) that's it's easy to forgive it all.
Still, I was keen on revisiting the first game to see if it was as good as my memory had me believe. I'd have that opportunity thanks to the impending remaster of Rocksteady's Arkham games, coming as "Return to Arkham" to the PlayStation 4 and Xbox One. That was meant to be coming in about a month.
It's not any more. The collection has been delayed, with no word on when it'll be along. Here's what Warner staff had to say on the Warner Forums:
"After reviewing the progress of the project, the team at WB Games has decided to delay the release of Batman: Return to Arkham to give the team at Virtuous Games additional time to deliver a polished Batman Arkham game experience.  We do not have a release date yet and will be sure to communicate that once we are sure the game will be ready.   We know this is disappointing news, but we feel the extra time will allow the team to create the best gaming experience for our fans."
That's bad news for Batfans, but the remastered collection honestly looked a little drab when last we saw it, so the delay is a welcome one.
Last Updated: June 28, 2016