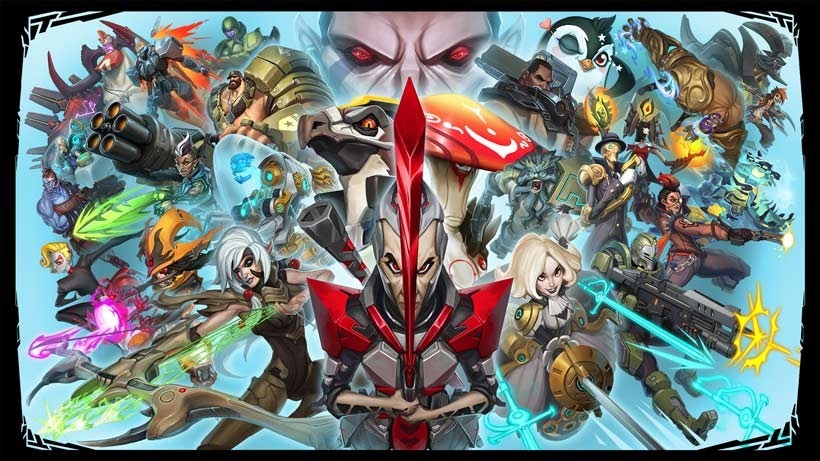 There's a lot of hero shooter games on the way, to the point where it feels like the early 2000s video game industry obsession with storming the Normandy beaches during World War Two all over again. Overwatch, Paragon and Gigantic are just a few of the strikingly similar games on the way, all colourful and eager to convince you that their guns are the bestest. Like totes bestest you guys.
There's also Battleborn, Gearbox's upcoming shooter. It looks alright, an arena game that uses the Borderlands formula of colourful characters to flesh out your rampant obsession with digitally murdering all of your friends. And if you've been itching to give it a shot, you can do so early next month. An open beta kicks off on April 8 on PS4 and April 13 for Xbox One and PC. Pre-loads begin April 6 at the following times:
PC – 10 AM PT
PS4 – 5 PM PT
Xbox One – 5 PM PT
Said beta will run until April 18 for everybody, although PS4 players will get the benefit of having an extra hero added to their edition, Toby. TOBY! TOOOOOOOOBY! The beta will include the Incursion and Meltdown modes to try out. Incursion has players tasked with destroying oppositing team spider drone sentries, while Meltdown is all about sending your minions into an incinerator to gather up scrap metal. Well alright then.
Battleborn might also have something else going for it, that's absent from the upcoming glut of hero shooters: An actual story to play through. Revealed yesterday, the Battleborn story mode is "structured just like some of [developer Gearbox Software's] favourite episodic television shows" and has a "TV-style approach" according to the press release. Here's the trailer for it, which has that Saturday morning cartoon feel to it:
Battleborn is out May 3, a day after my birthday. Hint hint. Wink wink nudge nudge. Listen, if I wink any harder I'll physically be ripping my eyelids off in the process.
Last Updated: March 24, 2016