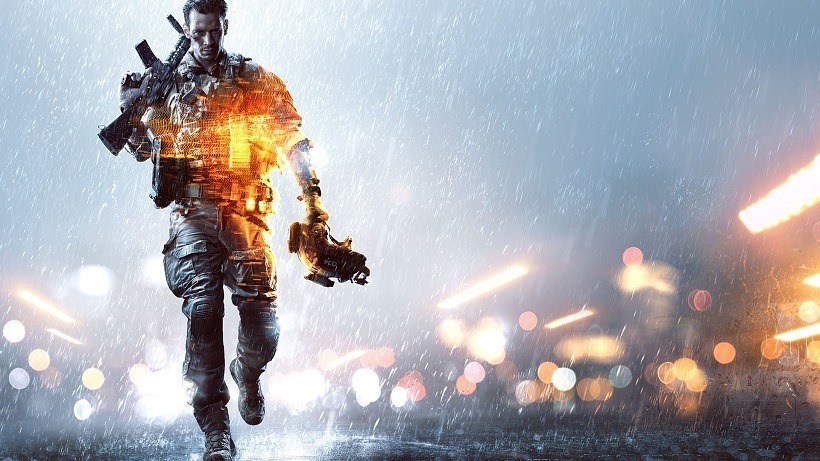 We know full well that EA is prepping a brand new, core battlefield entry for the end of this year after taking a little breather last year with Hardline. The other side of the competitive shooting fence has been a little stagnant, and it's safe to assume EA is planning on taking a few more risks with their latest entry to try and revitalise the series a little. But taking it all the way back to World War I? Who would've guessed that.
That's what a leak is suggesting, with a new retailer listing for Battlefield 5 clearly pointing out that it will be a World War I based shooter. The listing, which has now been removed, comes courtesy of World of Games, and was captured for prosperity thanks to some eagle-eyed Twitter users.
Listing for Battlefield 5 – shows platforms as Xbox One, PS4 & PC. Coming '26.10.2016': https://t.co/xgelgQwWJG pic.twitter.com/iYWf7MtT1P

— Liam Robertson (@Doctor_Cupcakes) 26 February 2016
What makes this curious more than anything, if true, is the choice of World War I. There has been keen speculation on a possible return to wars of old by prominent shooter franchises, but many would assume that meant a return to World War II. It was, of course, the more riveting of the two in terms of open warfare, with World War I being more about trench warfare above anything else. That doesn't make for a really interesting backdrop to a first-person shooter, if EA and DICE are trying to be more authentic over anything else. Is there a button to have you change your socks? 
But considering Battlefields of the past, that probably won't be the case. It will however be interesting to see how the period is tackled, especially with the scarcity of some of the technology that pushed so many boundaries in World War II. Certain features such as prominent vehicular warfare wern't really standouts in the first World War, which rips a huge chunk of what Battlefield is all about right out from under it.
For all we know, this leak couldn't be further from the truth either. So we're probably going to have to wait until E3 in June to know for sure.
Last Updated: February 29, 2016