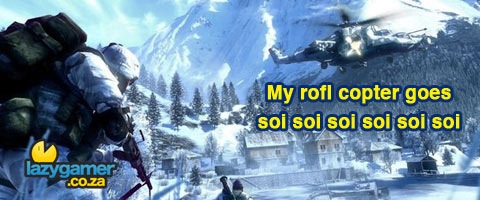 Dutch videogame website NextGamer reports that we are all going to be getting our hands on the demo for Bad Company 2… and soon.
With Modern Warfare 2 suffering from massive amounts of glitches and exploits, some people are getting a little tired of having session after session get spoiled by some loser who thinks it's funny to mess the game up for everyone else. Personally, I cannot wait for Bad Company 2 as I had a complete blast with the multiplayer in the first one and this one is looking just as much fun if not more so.
The demo will be landing on February 4th for both platforms and will give us all our first glimpse at DICE's new spank-tastic war game.
Last Updated: January 19, 2010