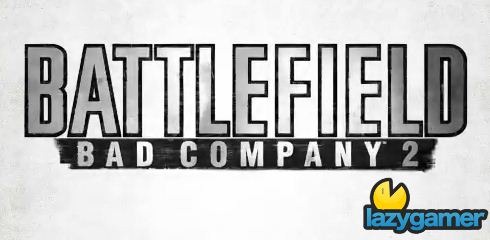 Over at the official Battlefield blog Gordon Van Dyke has posted up a quick post listing 130 changes/fixes that they have received and accepted from the PS3 beta that was completed earlier this month.
Some of the more interesting items are the fact that while you will be invincible for a short time when you spawn that ability will be disabled as soon as you aim or shoot at someone… which is something we have needed for a long time and the fact that you won't spawn at a point which has an enemy within 20 meter's of it, unless there are no available spawn points.
But more important the reason for this post is that it brings confirmation of a Battlefield Bad Company 2 Demo in the next month. We don't have a date yet but it will be after the 28th of January and before the game is released on the 2nd of March.
As soon as we have something more concrete we will let you know.
Gordon's entire post is as follows
"Since all of you reading this want us finishing up the game instead of writing blogs I made this short and sweet. 

Attached is a change-list of 130 Changes/Fixes .txt I snagged from Alan "Demize99" Kertz USB drive.  One of my favorites is "Added environment specific camouflage to all vehicles." 

Comment your favorite too, we'd love to know what it is.  You can also twitter it to OfficialBFBC2 and again, thank you for all those that had the opportunity to participate, as you can see it was incredibly valuable.

See you on the PC Beta (Jan 28th), Console Demo (TBD), and then the real deal Battlefield (Mar 2nd & 5th 2010) that will rock your souls! :-D"
And you can see the entire list of bugs and tweaks here.
Source: Battlefield Blog
Last Updated: January 12, 2010