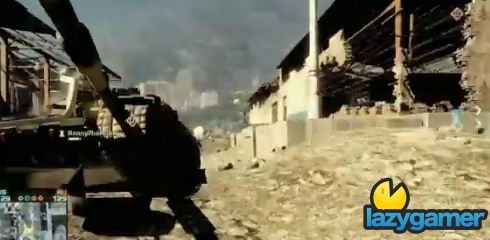 It's only a week left before Battlefield Bad Company 2 drops onto local retails shelves and I for one am possibly just a little over excited about this one.
I have been playing the demo to death and had the most awesome game the other night where I was stationed inside a tank on top of a hill and raining down death and destruction on anything that even dared come close to my base.
I scored over 4000 points and virtually single handily won the game for my team, it was awesome… but to be fair the other team must have seriously sucked to not have taken out a huge tank after a good 10 minutes of me dominating.
Anyway, self glory aside, here's a brand new BFBC trailer.. it's awesome
Last Updated: February 26, 2010