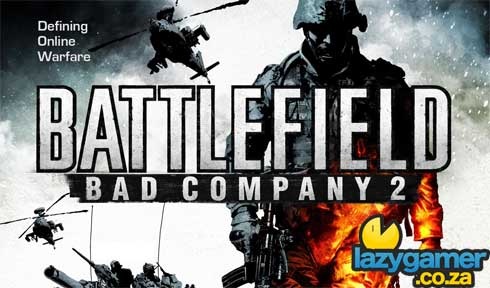 Thank you to everyone who entered our Battlefield Bad Company 2 competition that was held last week, our random draw competition received 580 valid entries and the 2 lucky winners were
Gavin Joffe & Kyle Meaker
Gavin played as close to the rules as possible by entering multiple times with different email addresses which we have previously said is perfectly fine so well done on that one.
Sorry to all those who bribed, coerced and pleaded to win. Unfortunately the random generator doesn't take the compliments into consideration but it is always nice to see them and if it helps I was wishing you would win.
As for the Twitter competition your chances were much greater on this one with only 23 entrants and congratulations goes to
Who's tweet was randomly chosen and who also has one of the nicest Twitter backgrounds I have seen,
Could you all please send through your physical address along with cellphone numbers so that the courier can deliver the goods.
A big thanks goes out to EA Games for sponsoring the prizes and publishing such an awesome game.
Last Updated: March 15, 2010