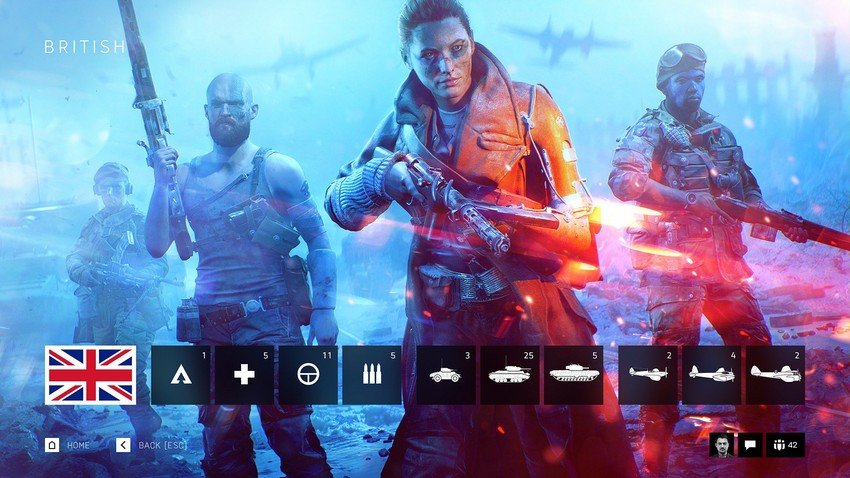 We've already heard about Battlefield V's World War II campaign and its historical War Stories, the four-player co-op Combined Arms mode, and even the brand new, epic sounding Grand Operations multiplayer mode that were all unveiled during last night's Battlefield V reveal. But there's one aspect across all of them that sets Battlefield V apart from previous franchise entries: Customization.
In Battlefield V, the soldier you take into battle will now also undeniably be yours thanks to The Company, a new feature that allows you to customize characters, weapons and vehicles to look and behave the way you want them to. You can drill down to class specializations (seemingly called archetypes now), change kit loadouts, tweak weapons, and apply cosmetics to give everything a personal feel that actually makes a difference, as selecting the correct soldier in your Company for the task at hand is important. On first glance, this admittedly sounds like just a deeper version of the already present class customization of previous games with cosmetics added on top. However, you will apparently also be able to call on reinforcements in the form of a soldier, weapon or vehicle from your Company during a game, though it's not entirely clear how this mechanic works yet.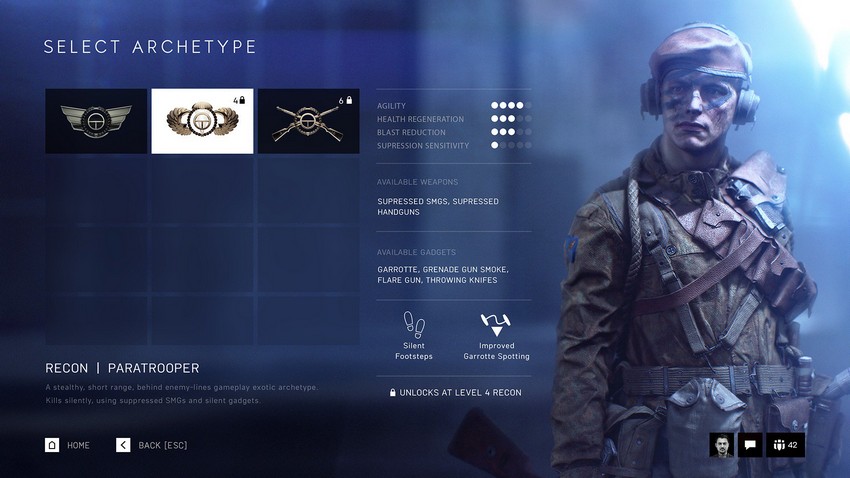 With EA's controversial recent history when it comes to unlockables though, mentioning customization immediately sparks fears of scummy lootbox systems and crucial content hidden behind paywalls. During the live reveal event host, Trevor Noah raised this concern, asking frankly if this will be pay to win. Producers Andreas Morell assuaged fears, indicating that "you can't pay to get an unfair gameplay advantage" (not even if you have a lot of money, as Noah pointed out amusingly). Fellow producer Ryan McArthur also echoed this sentiment, stating that the way to get this new content is simply: "You play the game".
And playing the game will now also become fairer than ever before, as DICE is completely ditching Premium Pass. Previously, players who forked out extra for the Premium Pass got brand new DLC regularly in the form of maps and weapons, the latter sometimes putting non-Premium players at a disadvantage. Besides for this, non-Premium players could never play on the servers hosting Premium maps which resulted in a split in the community every time a new expansion pack was released. That is now a thing of the past, as McArthur explained.
There's no more Premium Pass in this game. This means no more paying for maps, no more paying for modes. This is something the community has asked for. This is something the team really believes in. So what we want is a game where people stay together. They play their games together and they get to go on this journey through WWII together.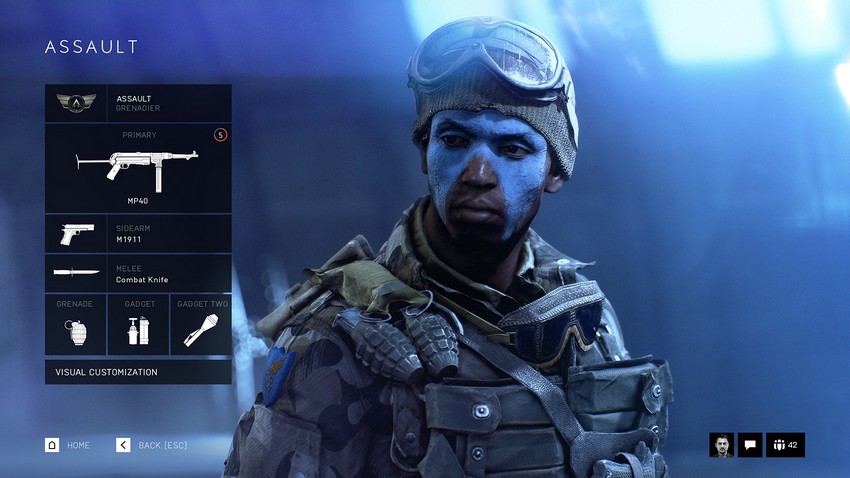 So with no more Premium Pass, does this mean Battlefield V won't have any post-release content? Not at all, but it will be done in a different manner to previous franchise entries. Dubbed Tides of War, these will be regularly released "themed chapters of WWII each spanning over several months" that will offer "an evolving, diverse game that will grow over time". Producer Lars Lars Gustavsson also revealed that Tides of War will have "daily, weekly, monthly events leading to the pinnacle of Grand Operations". The first of these Tides of War is called the Fall of Europe and will bring with it new battles, fronts, and rewards.
Once again, like The Company, this is really just a fresh coat of paint on previous elements as the various paid-for expansion packs of earlier titles also brought with them new weapons assignments, perks, etc. However, as mentioned above, the difference is that it will all now be available to all players at no extra cost. That is huge.
UPDATE: IGN reached out to EA who have confirmed that there will be zero lootboxes for purchase in the game. Weapons, skills, etc will be unlocked through progression, while cosmetic vanity items can be attained "through grind and premium currency," meaning you can probably these through some assignments or by buying them with cold hard cash. They do reiterate that "You cannot pay for any advantage or power [in Battlefield V]."
Battlefield V  is set for release in October 2018.
Last Updated: May 24, 2018