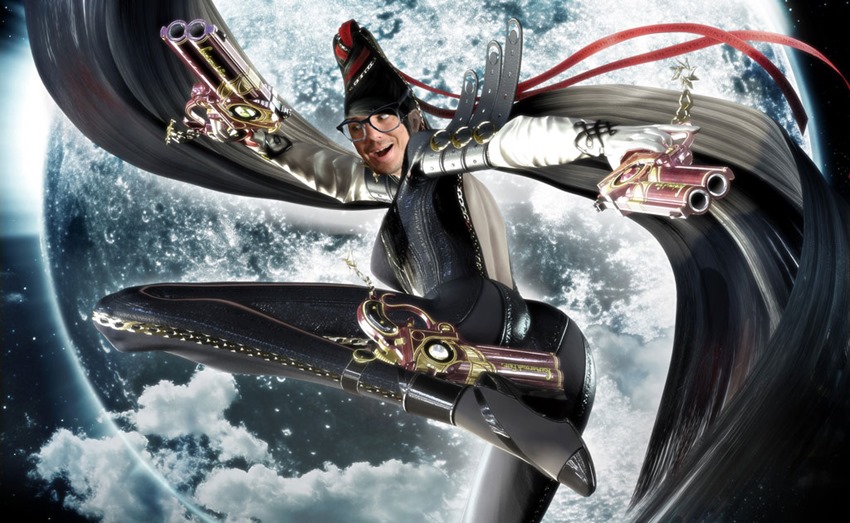 Ring ring ring, pick up the phone! Ring ring ring pick up the telephone! Because yesterday I called it on the rumoured Games With Gold coming out in August. The salt-mines claimed that Dark Souls II would headline the most Augustine of months, but nothing could be further from the truth. Instead, here are the real Xbox Live Games With Gold for next month:
Slime Rancher – August 1-31
Trials Fusion – August 16 – September 15
Bayonetta – August 1 – 15
Red Faction: Armageddon – August 16 – 31
Honestly, I'm excited for anyone who has yet to play Bayonetta. It's cheesy, revels in its sexual empowerment and also happens to be one of the finest action games ever made. This was one of the games that cemented Platinum's status as a powerhouse in the action genre, with Bayonetta being as over the top as you can imagine for a super-powered witch who uses all manner of hair magic to demolish foes with.
I played it back on the original Xbox 360, played a remastered edition again on the Nintendo Wii U and I'm enough of a fan to to see if the third time is even more charming with it on Xbox One. I'm just that happy to see Bayonetta on a big screen again. The rest of the line-up isn't too shabby either. Slime Rancher is decent slimy fun (AND NEEEEEEW!), while Red Faction: Armageddon is a solid action sandbox game that'll suit anyone who gets a rush of blood to the head the second they spot destruction porn in a Michael Bay movie.
If that's not for you then armageddon outta here. Teehee. As for Trials Fusion, if you've never wheelied a scrambler across an impossible leap, then you're in for a world of fun. Also, pain and broken controllers when you fail to nail a jump yet again.
Last Updated: July 26, 2017