Ben Heck has become a bit of a Internet celebrity with his gaming mods and he has continued in his rich vein of form with the latest Xbox 360 laptop. This is the 3rd 360 laptop Ben has made and while it isn't much different from the previous version it does have some decent improvements over the previous versions.
And as always, if I could actually pay for one of these I doubt my wife would be able to stop me.
Here are some of the specs for his garage-built-portable-Xbox360-console:
Built-in Ethernet port
Built-in WiFi adapter
Digital push button volume control rather than a clunky knob
Flush-mount DVD door and side panels (such as the memory card slots)
IR sensor for the remote control.
Two use USB ports
More air holes
Jasper motherboard.
Here's a pic of the unit closed but check out out the demo video and more information through the link below.
Overall I think its pretty cool and reminiscent of the first gen PlayStation that included a screen in its later years.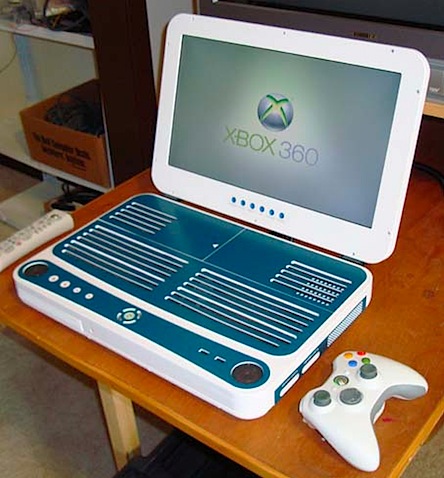 Source:Â benheck
Last Updated: July 8, 2009