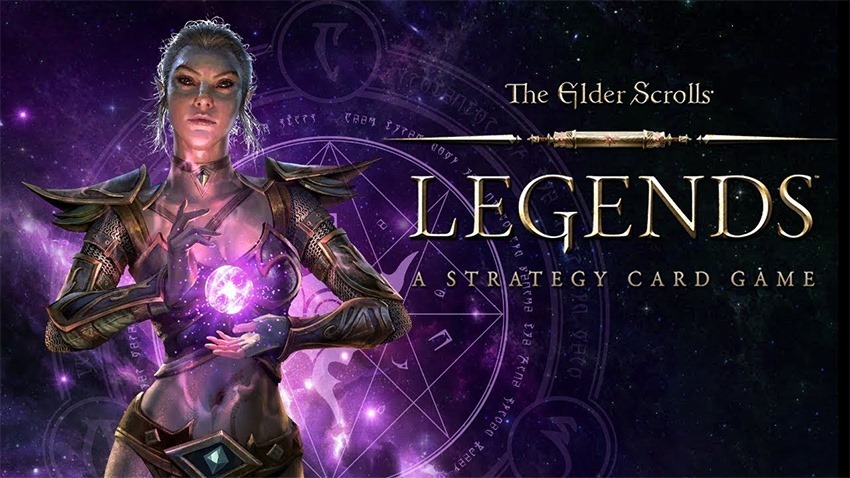 Sony's decision to not allow cross-platform play became major mainstream news when it was discovered that the PlayStation version of the game effectively hijacks your Fortnite account. Players who'd even once logged into the game on Sony's machine couldn't move use that account on Switch or Xbox One; two platforms that happily let its owners play together.
It helped move the conversation further, with Sony finally saying that it was working on a solution that would make everybody happy. It looks like Bethesda has come up with its own solution for making sure that The Elder Scrolls: Legends will have cross-play on every platform that the game is released on. They'll simply not release it on PlayStation 4.
"It is our intention in order for the game to come out, it has to be those things on any system," says Bethesda's Pete Hines, talking to Gameinformer about cross play and cross buy. " We cannot have a game that works one way across everywhere else except for on this one thing. The way the game works right now on Apple, Google, Steam, and Bethesda.net, it doesn't matter where you buy your stuff, if you play it on another platform that stuff is there. It doesn't matter what platform you play on, you play against everyone else who is playing at that moment. There's no 'Oh, it's easier to control, or it has a better framerate on this system.' It's a strategy card game. It doesn't matter."
Specifically asked about PlayStation, Hines said:
"We continue to talk to all of our platform partners. But those [terms] are essentially non-negotiable. We can't be talking about one version of Legends, where you take your progress with you, and another version where you stay within that ecosystem or its walled off from everything else. That is counter to what the game has been about."
It's not the first tussle that Bethesda's had with Sony. Sony infamously locked heads with Bethesda when it came to supporting console mods for Fallout 4 and Skyrim. Xbox was a little more open, and it's seen Xbox as lead for the console versions of many Bethesda games since, including the upcoming Fallout 76.
Last Updated: August 13, 2018