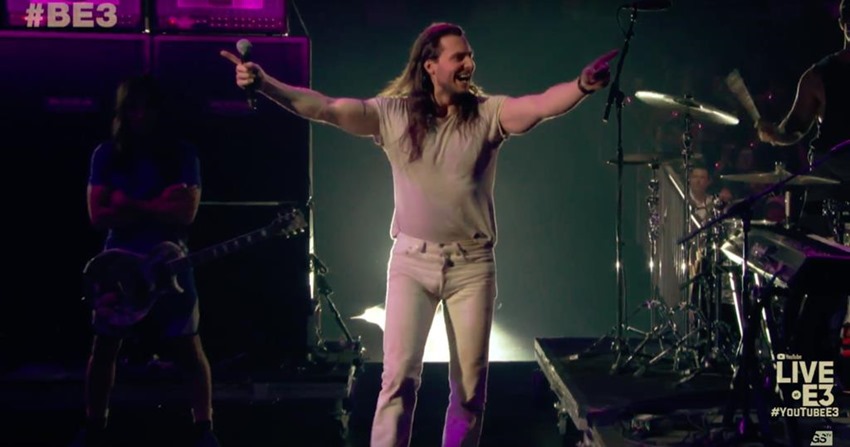 Welcome to E3 2019! Over here you'll see Sony's latest offerings and uh…Wait, they're not here this year. Okay, moving on you can see what Microsoft has in store and oh wait they moved their operations to the Nokia theater across the road from us. Okay, not a train smash, but at least we've got EA to fill up the joint, right? What do you mean they moved across Los Angeles to their own venue? Really? Last couple of years? HOO BOY!
Yup, E3 2019 feels like a somewhat hollow event this year, compared to previous shindigs at the Los Angeles Convention Center. Open to the public after many years of being a trade and media exclusive event, E3 2019 is the metaphorical calm before the storm. While I'd wager my favourite Batman figures that the 2020 event will have a lot to say as the next generation of consoles begins to show up, this year is a calmer affair with fewer press conferences to its name.
Sony is skipping the gauntlet this year, while EA has decided to trot out announcement all week instead of shoving them into massive livestream. Which is great in my opinion because it means that disappointment can be doled out in smaller bite-sized chunks of apathy. HEYOH! One big name brand in gaming that is not looking to skip out on the fun this year? Big Daddy Bethesda, who plan to hold a fifth consecutive press conference to detail future releases.
This year's Bethesda E3 Showcase will be highlighted by "an in-depth look at Doom Eternal," according to a blog post from the publisher and developer.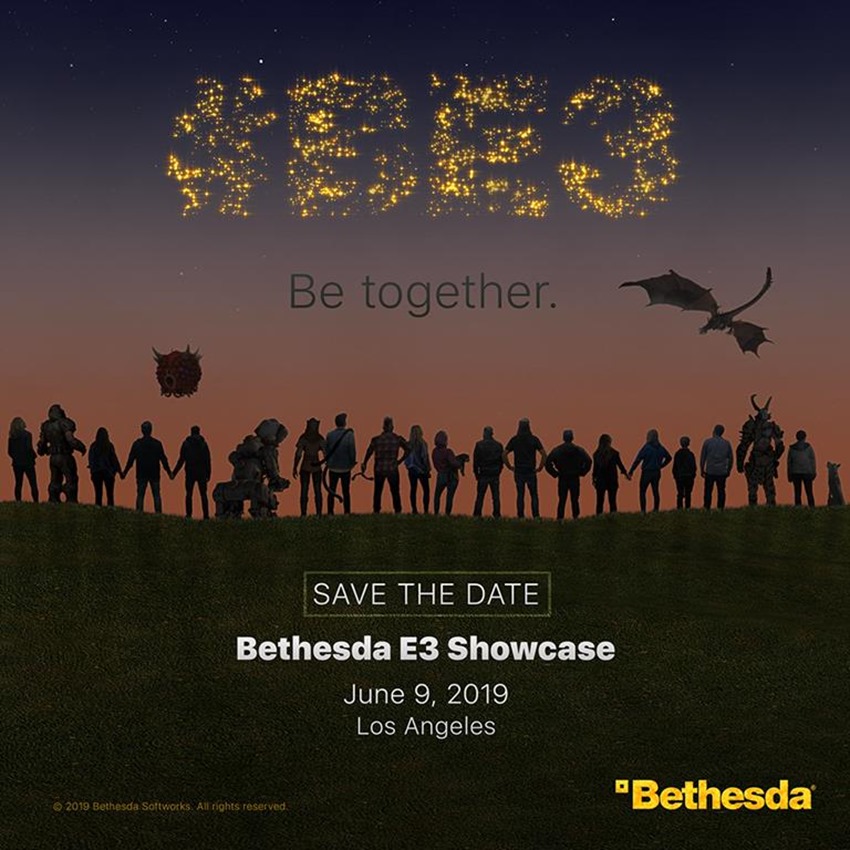 We want to "Be Together" with all of you this year and with that in mind we are planning to invite more of you, our biggest fans, to join us on our biggest night of the year. Official invitations – with additional event details, including how to register for a chance to attend this year's showcase – are coming soon.
The showcase will kick off on June 9, but beyond the showing of Doom Eternal? It's anyone's guess as to what will be revealed. Rage 2 arrives in May, more details on Wolfenstein: Youngblood will probably be shown off and there's also hope that a proper look at Starfield and The Elder Scrolls 6 will also be glimpsed. Seriously, I'm going cold turkey without my Elder Scrolls rumours and I'd snort a line of powdered Oblivion horse armour if it'd ease my cravings.
As for Fallout 76? Hopefully Bethesda takes some time to address the biggest radroach in the room and reveal just how they plan to fix their struggling live service title.
Need more E3 in your life?
Check out our E3 2019 portal
Last Updated: March 19, 2019