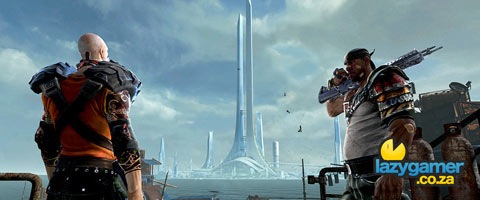 Bethesda has announced it's E3 line-up and I am pretty impressed by what they have on offer. I noticed a while back that there booth was considerably larger than most of the other ones and now it makes sense.
Bethesda will be showing not 1, not 2, not even 3 but 4 titles off at E3 this year in the shape of
RAGE
Brink
Fallout: New Vegas
Hunted
Personally I am most excited for RAGE and Brink but I can't say that either Fallout or Hunted are bad games by any stretch.
We don't have any release dates on these titles yet but I expect RAGE, Brink and Fallout to all make it onto the shelves before Christmas.
Source: VG247
Last Updated: June 2, 2010