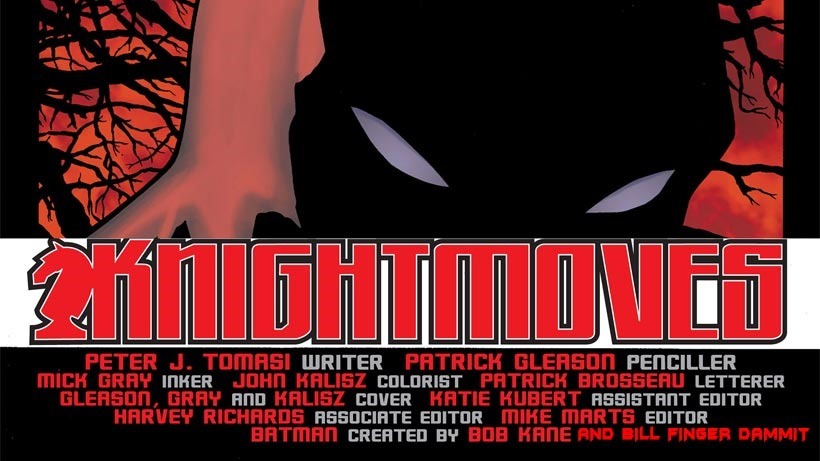 Batman, created by Bob Kane. If you've ever seen that bit of text, it's most likely in a related comic book, movie, TV series or toyline. And it's true! Batman was created by comic book legend Bob Kane. But he was also co-created by another industry legend: Bob Finger.
While Kane may have come up with the genesis of the idea behind the caped crusader, it was Finger who helped develop him into a brooding guardian of the night, a vengeful dark knight who fought crime.
Problem is, Finger very much got the finger from DC Comics and Bob Kane when it came down to acknowledging his contributions to the creation of that icon. For decades now, DC Comics have been highly resistant to giving Finger any form of credit.
That has all changed now, as a new agreement between his estate and the publisher will now see Finger's name appear in the credits of projects such as Gotham and Batman v. Superman.
And it's about damn time. Finger helped write the very first appearance of Batman, Detective Comics #27 in 1939. Finger helped shape the character from a garishly-dressed vigilante with bat-wings lifted from a Da Vinci sketch, to a terrifying urban myth that used fear as a weapon.
Hell, Finger is responsible for the creation of the Joker, a character and villain that has gone on to define the Batman. Finger created Robin the boy wonder, the Bat-cave, the Batmobile and a whole rogues gallery of villains.
And THR's Graeme McMillan brought up a salient point, about Finger being snubbed for far too many years:
Although Kane received sole official credit for the character as part of the original deal signed in 1939, the artist talked in later life about Finger being an important influence on the development of the series.

In his 1989 autobiography Batman and Me, Kane described Finger as "a contributing force" on the series, noting "I must admit that Bill never received the fame and recognition he deserved."
Unfortunately, Finger died way back in 1974, so it is a posthumous honour, that his family fought hard for in the years since. But knowing that his name will be attached to Batman projects in the future, proves that there is some level of justice in the world today.
Last Updated: September 21, 2015