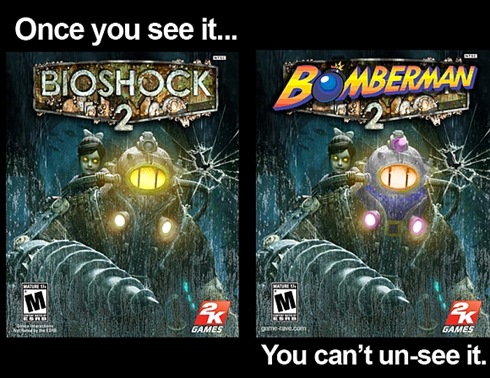 In just under 10 days you'll be returning to the world of Rapture. Set 10 years after the last game, BioShock 2 sees players step in to the role, and giant drill-armed suit of a Big Daddy.
It's a pity though that game's cover's been ruined by the ubiquitous appearance of Hudson's Bomberman. The game's been previewing really well, and is sure to be an excellent title – but I'll be honest in saying that I'm finding it hard to stir up excitement for this game, and its seemingly tacked on multiplayer modes. Of course I'll still be getting though; Who wouldn't want to revisit the underworld dystopia?
What about the rest of you? Are you counting the days? Are you completely uninterested? Ambivalent? Perhaps the launch trailer after the jump will convince you.
BioShock 2 will be available at retail on 12 February, for PC, PS3 and Xbox 360.
(Header image courtesy of Game Rave's Jason Dvorak)
Last Updated: February 3, 2010