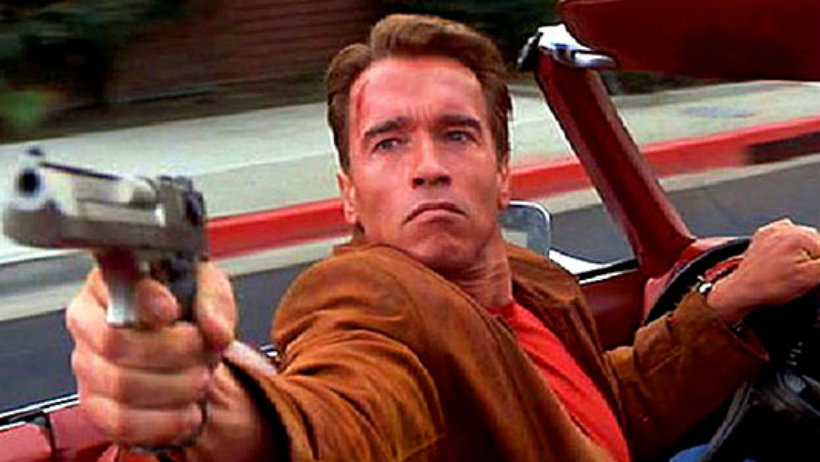 I'm a huge BioWare fan. I obviously am excited for Mass Effect: Andromeda to be shown off at E3, and I'm confident that the success of Dragon Age: Inquisitions will help the team make a really sold new installment in the franchise – so far they seem pretty good at building on their successes and learning from their mistakes. We already knew the studio was working on a new IP, but it appears we're getting a bit more info about it soon.
The state of the new IP must be far enough along already for there to be merchandise for it. That's right, back in March, someone was able to walk around GDC with a t-shirt emblazoned with the new IP. Of course, we still don't know what that looks like because no one took a picture of Mr McNally, but it's rather cool.
Also it was fun to walk around GDC2016 in a t-shirt with our new IP on it and no one batted an eyelid.

— Alistair McNally (@Al_McNally) March 18, 2016
Now, during EA's Investory Day briefing, they teased a bit more which makes it seem like Bioware is already working on an action game. A slide from the presentation shows how lucrative it could be for EA to make headway into the action genre, something they've mentioned before as being important to the publisher. However, it's the studio listed under the genre that gives us the clue.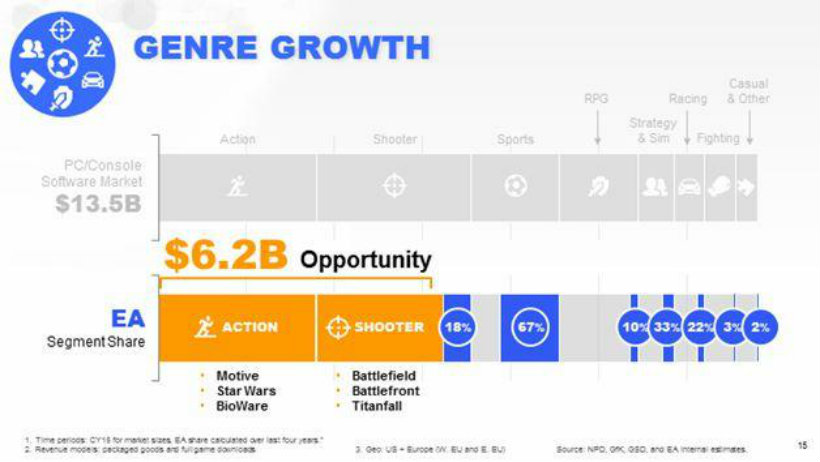 It makes sense to me – most RPGs are turning into action games and tons of action games are adding RPG elements. So why not have BioWare work on a new action game? At least this way there should be some cool storytelling and characters thrown in, too. I just hope that EA shows this off during E3. Actually, no, I hope they don't. It's always such a long wait for BioWare games, and I don't want to be excited for something that's only coming in a few years' time.
EA's also recently said its Assassin's Creed" Style game is out in 2018. Is it made by BioWare?
Last Updated: May 18, 2016