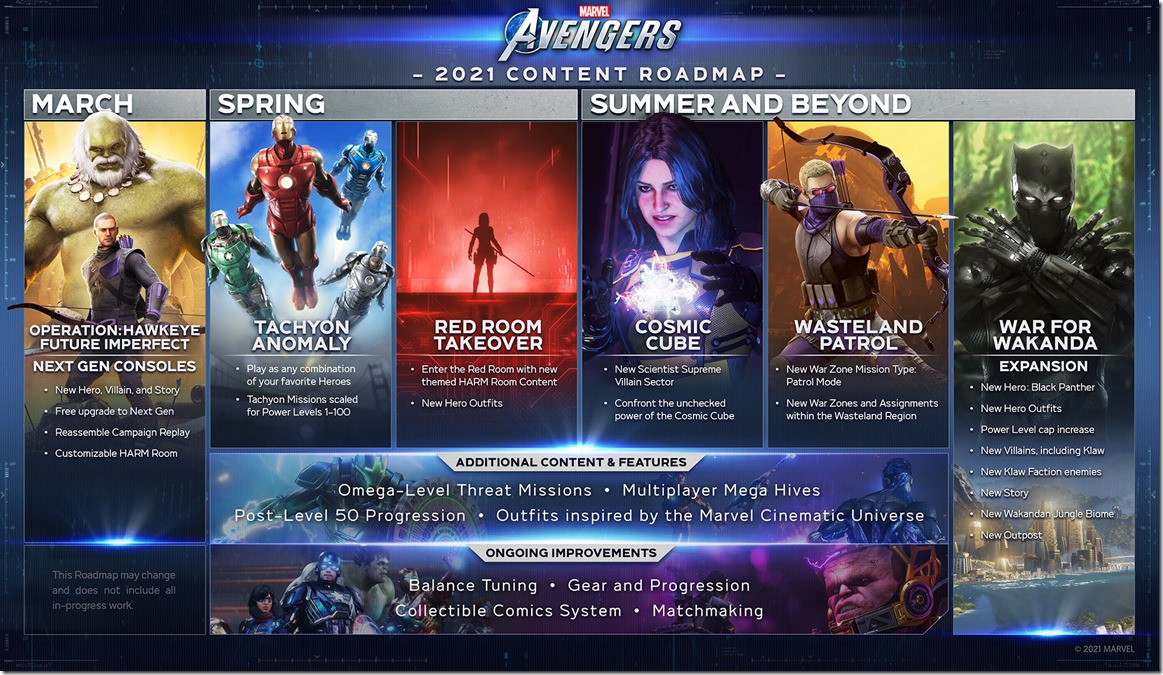 While seemingly every post-launch update for Marvel's Avengers has been delayed, one has to hope that the next major addition arrives right on time. Announced during Square Enix's showcase last night, it turns out that we'll actually be able to play as a new character that doesn't shoot enemies with a bow and arrow. Black Panther will grace the roster of superheroes later this year; The Prince (King? Who knows where this is in T'Challa's personal story) of Wakanda was meant to arrive in Marvel's Avengers last year but was delayed due to the unfortunate passing of Chadwick Boseman, who played the character in the Marvel Cinematic Universe.
Black Panther will be included in the upcoming War for Wakanda expansion that seems to focus on the villain Klaw amassing a force strong enough to invade the wealthy African nation and steal all of its Vibranium. Based on the snippet mentioned in the game's roadmap, War for Wakanda does seem to be a full-on expansion rather than just a "content update". Not only does it include a new hero, it includes new hero outfits, a rise in the power level cap, new villains, and even a new location. Come to think of it, it would actually be really lame if there wasn't a new location for War for Wakanda.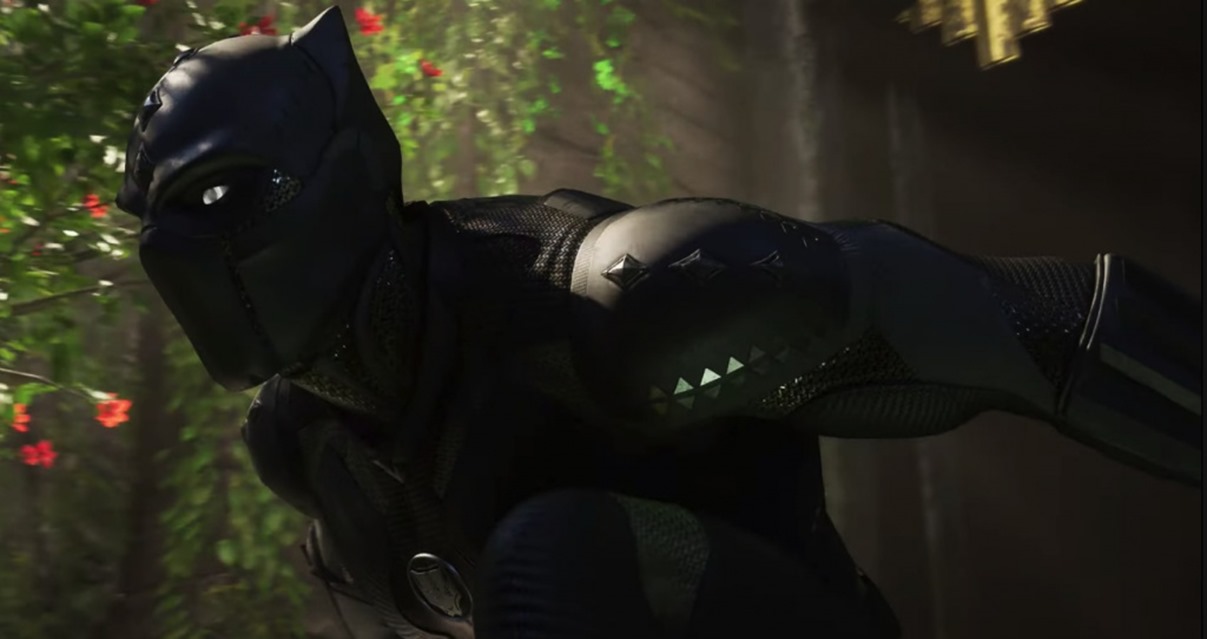 We still have quite a way to go before we arrive at War for Wakanda. There's a bunch of updates for the game, including Operation: Future Imperfect (which dropped last night), the Red Room Takeover (which is just the name for a new villain sector), and a new Wasteland Patrol. Yet none of these are quite to the scale of Black Panther arriving in the game. This is the sort of content Marvel's Avengers needs to dredge up from the dirges of irrelevance, so let's see if developer Crystal Dynamics can pull it off.
Last Updated: March 19, 2021