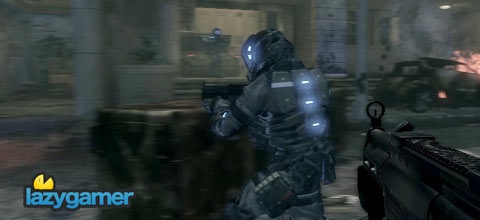 The new download-only "part Call of Duty, part Blade runner" shooter from Zombie Games and Ignition Entertainment will be released tomorrow on Xbox Live.
The Playstation 3 and PC versions are not yet ready to be punted out the door, and are expected to release in the coming weeks. Blacklight: Tango Down will be available for the sum of 1200 MS points and features bazillions of weapon customisation options and single as well as multiplayer modes including some co-op modes that may remind you of spec-ops from Modern Warfare 2.
We recently interviewed Michael Shorr from Zombie Games at E3, and if you haven't already checked it out, you can do so by clicking this link right here.
Via VG247
Last Updated: July 6, 2010