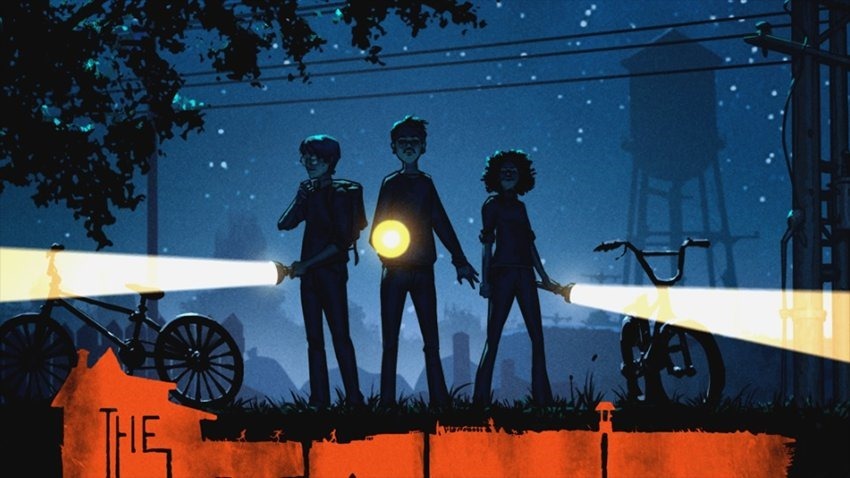 When a group of teenagers in a small town start experiencing blackouts (some of them for ages), they band together. When one of them goes missing, it's up to them to gather evidence, investigate and document everything they can to find out the town's secret, convince the adults that something's afoot and find their lost comrade. If that sounds a bit like Stranger things or IT to you, then that's good – because those are some of the properties where it got its inspiration.
It's called the Blackout Club, a new game from a new studio named Question that's filled with people who worked on games like BioShock and Dishonored. It's being sold as a co-operative stealth game, that's less focused on action and more about working together.
"Set in a small town with a monstrous secret, The Blackout Club follows a group of teens who band together after learning they've all been temporarily losing consciousness – waking up in strange places with no memory of what they have done. Recently, one of their closest friends vanished entirely. When none of their parents, teachers, or even the police are willing to believe them, the friends launch an investigation. Together they will discover a maze of tunnels – a hostile underworld filled with hypnotic music and populated by a clandestine group of adults – all beneath their seemingly idyllic suburbs."
It'll support four player co-op in a game that's about teens vs monsters. It's coming to PS4, Xbox One and PC early next year.
"Our story is about vulnerable heroes — for whom co-op gameplay is a matter of survival — who unite to save their friends." said studio co-founder Jordan Thomas, formerly the creative director of BioShock 2 and a designer on the first BioShock. "We love expressive systems, where you shape the game experience as you see fit, often versus a whole ecosystem of intelligent threats. And now, they're right next door — in a familiar, modern town, where the monster wears a human face."
Last Updated: March 1, 2018