Sina Games, the development studio for numerous cash-grabs relating to already existing IP's has shut the game down due to the allegations against them.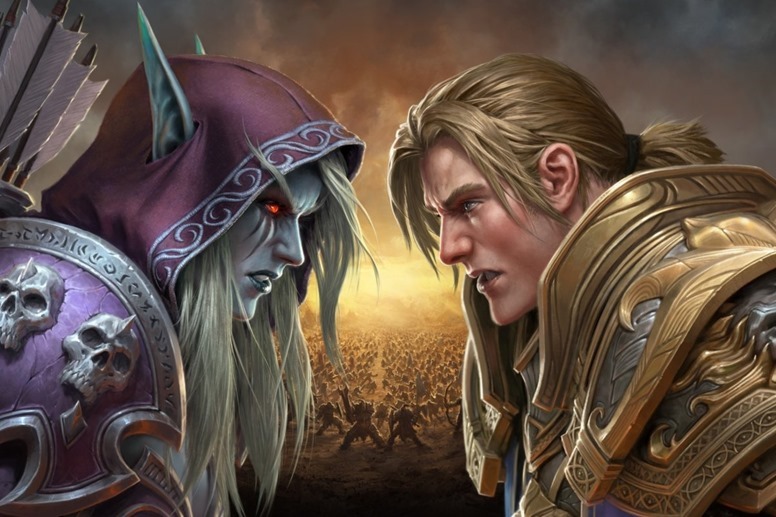 I'm still young and naïve, I like to think that a decent amount of copyright infringement cases come largely from misplaced ideas and lack of foresight into the rest of the market (I know that's not the case, but let me revel in the innocence of youth just a little longer) yet even I have to shake my head in disbelief when it comes to Glorious Saga, an MMO designed and developed by Sina Games. I say it was designed by them, but I think a more accurate description of the game would be that it was designed by Blizzard because it's shameful how much Sina Games stole from World of Warcraft.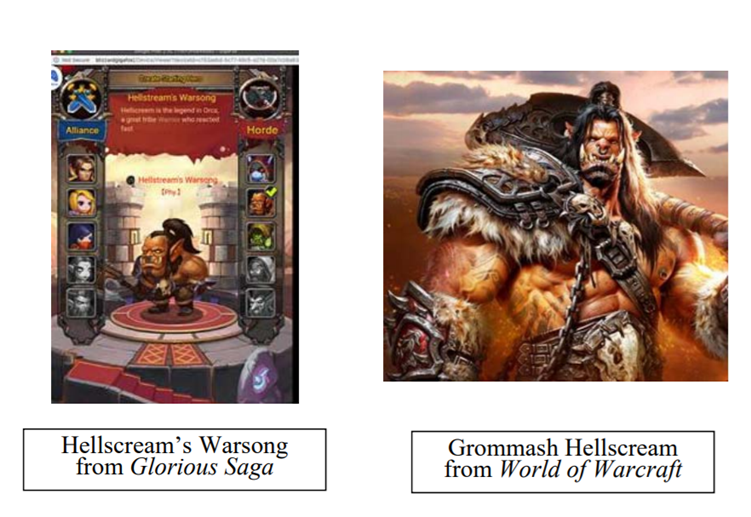 It's not just one or two-character names that have an arguable similarity to the behemoth MMO; basically every in-game model or idea has been ripped straight out of World of Warcraft. The lawsuit states, "Every character in the Infringing Game was copied from a character from the Warcraft games, and many even bear the names of popular characters from the Warcraft games such as 'Jaina Proudmoore,' 'Gul'dan,' and 'Malfurion'. Every monster, creature, animal and vehicle in the Infringing Game was copied from the Warcraft Games. Weapons, amulets, and other objects were taken straight from the Warcraft games, without pretence. Audio cues and sound effects from the Warcraft games were reproduced for the Infringing Game".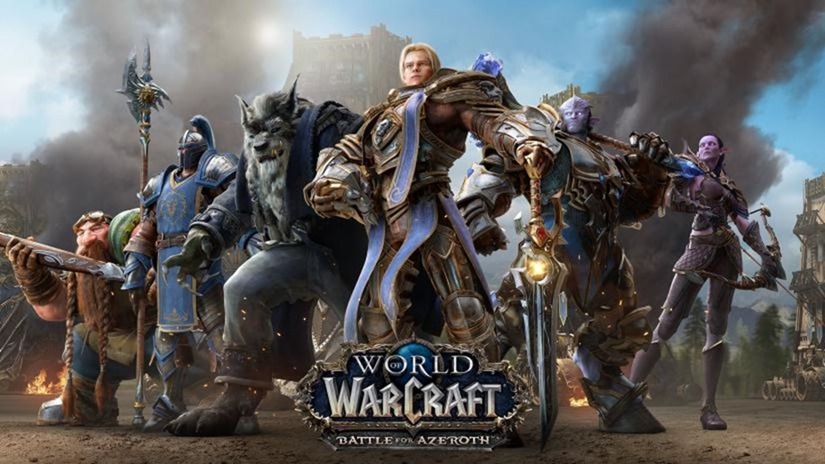 Glorious Saga even has an icon that's just a reverse, less-detailed version of the Battle for Azeroth icon, the latest expansion for World of Warcraft. It appears Sina Games has largely subsisted on developing games that don't even try to hide that they're lifting heavily from existing properties such as Naruto and Yu-Gi-Oh! Blizzard is looking for compensation for damages of $150,000 per each copyright infringement, which from the sounds of things is going to total up to a lot of cash. Getting ahead of the fiasco (somewhat), Sina Games posted on the Glorious Saga Facebook page that the game's servers were being shut down almost instantly and players would no longer be able to log in. They stated in the same post that they had "a great and happy time in the game".
Last Updated: August 30, 2019