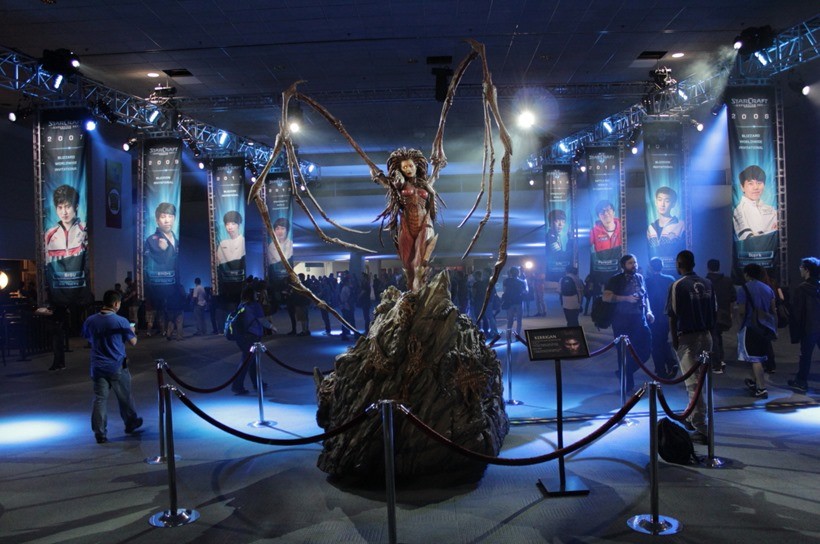 Phew, I survived the first day of BlizzCon 2015! What a day it was too, filled with far too many things for one single being to experience entirely. I certainly tried my best though, and managed to snap a couple of pics along the way…
How cool are those life-sized character models? I need to make room in my luggage for Kerrigan, Winston, Tracer, Tyrael, and basically all of them dammit is that too much to ask? I didn't think so!
So far, this show has been phenomenal. The only other International gaming expo I've been to is Gamescom, and while enjoyable, it can't compare to what I've felt here at BlizzCon.
You see, at Gamescom, all the visitors are gamers, but with varying interests. Some like their shooters, while others like their RPGs. At BlizzCon however, even though everybody has their own preferences, they also share a love for a single company – Blizzard.
As a result, the friendship and buzz brewing in the air is intangible and difficult to explain, but oh so magical and euphoric. Every single person I've spoken to, whether it be fellow journalist or conference attendee, has been so easy to connect with.
Overall, it's just made me realize how nice gamers are, particularly those who choose to spend their time with Blizzard titles. And you know what? With Overwatch on the horizon, as well as a Warcraft movie too – Blizzard's grasp on the world is just going to keep growing. I ain't even mad!
Last Updated: November 7, 2015