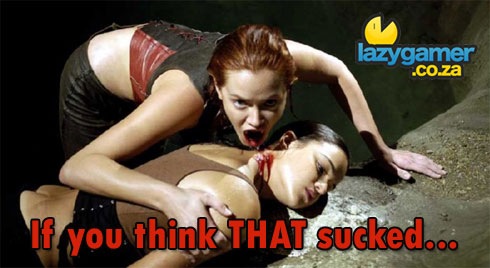 The Movie Blog has started up rumours that Uwe Boll, the German director famed for absolutely destroying the film adaptations of many beloved games, is set to do it yet again. There have been two instalments in the BloodRayne film franchise, in which Boll Managed to make Kristanna Loken in skimpy clothing nigh unwatchable.
It looks like – despite there not being a 3rd videogame – we'll be getting a third BloodRayne movie, whether we like it or not.
The third film seems to be ditching the medieval and Old-West nonsense in favour of the Nazi-populated World War II setting of the original game, which was a decent 3rd-person action-adventure romp featuring the eponymous vampire killing Dhampir and her twin blades. Kristanna Loken is back for this sequel, proof that the recession hit Hollywood too.
BloodRayne 3: Warhammer starts filming in January next year.
Source : The Media Blog
Last Updated: November 23, 2009