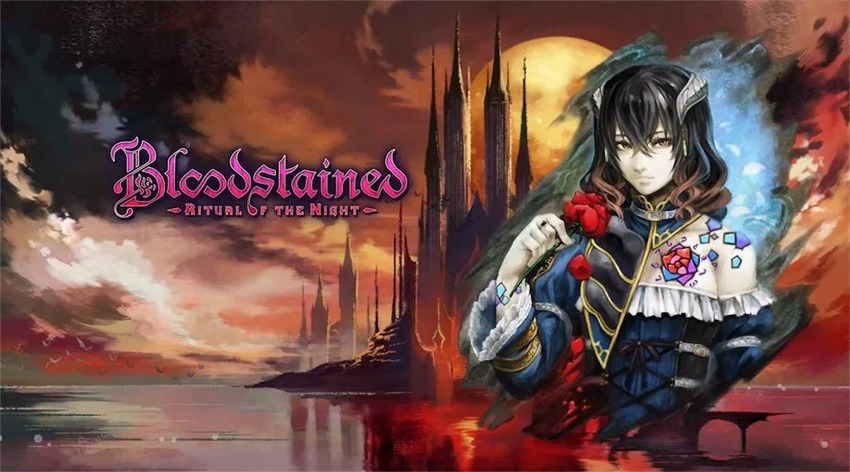 There's a great big resurgence of Metroidvania games at the moment, with numerous titles that use the general concept or ideas around the concept. The excellent Hollow Knight and Salt and Sanctuary were rereleased on the Switch, Dead Cells came out of early access, Guacamelee 2 is out today – and there are many, many more games of the sort coming. As they're some of my favourite types of games, you won't hear me complaining.
One of the Metroidvania games that people are most excited for is of course Bloodstained: Ritual of the Night. Made by Koji Igarashi, who designed the superlative Castlevania: Symphony of the Night that brought the term into popular use. Unfortunately, it's going to be a longer wait. And if you were planning to play the game on the PlayStation Vita, that wait is now going to be roughly forever.
Bloodstained has been delayed to 2019, with the Vita version now completely axed. The delay was to "raise the quality level, especially after all the very valuable feedback from the Beta Backer Demo.," says Igarashi, adding that the Vita version was binned because well, the Vita is dead.
Says publisher 505 Games Roberto Piraino:
"…we're sorry to make you wait a little longer for Bloodstained, but you can trust that this really is in the best interest of the game – and our players. We assure you we're using the extra time to make Bloodstained even better, based on your input.

Being a huge PlayStation & Sony fan myself, I also know cancelling the Vita version of the game may be disappointing to some of you, but with Sony's plans to discontinue the console and physical production of games, removing Vita titles from PS+ lineups etc., it was an unfortunate but necessary decision to make. We really hope you'll continue to support us on one of the other platforms available."
I can wait. We've got so many great Metroidvanias on the way (I need Ori and the Will of the Wisps immediately) that the delay stings less.
Last Updated: August 21, 2018