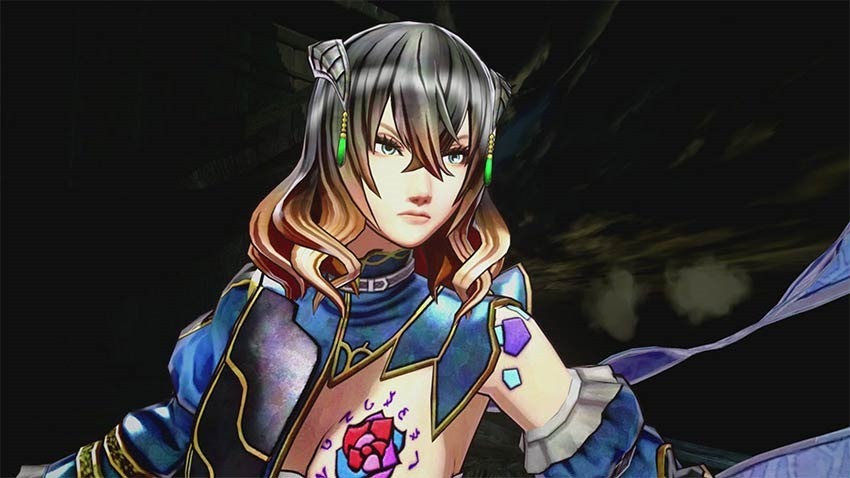 Symphony of the Night is the quintessential Castlevania game, and one of the very best games of all times. Yes, it's been surpassed by later games in its own franchise, but there's just something magical about the game that started the formula.
While there are no Belmonts and its devoid of anything resembling the name, Bloodstained: Ritual of the Night sure plays, looks, and feels like a classic Castlevania game. It isn't quite an old-school 2D game, instead given a modern flourish with its 2.5D presentation. Unfortunately, that presentation didn't really sit very well with those who backed the game. The second backer demo was met with negative feedback, leaving designer Koji Igarashi to delay the game again to "raise the quality level."
And boy has it been raised. In a new trailer, the game's new look has been shown off, showing off the much-improved art, better lighting, more vibrant colours and cleaner lines. The trailer also revealed that the game is set for an 18 June release on PlayStation 4, PC and Xbox. The Switch version is coming on 25 June.
"With the support of the Bloodstained community, 505 Games and ArtPlay have taken the extra time and care to ensure they're doing things RIGHT," the trailer description reads. "Check out some before and after comparisons in this new video to see all the hard work they've poured into Bloodstained over the last year."
In the video, Igarashi himself can b seen, dejectedly sipping on a glass of wine before throwing it and affirming that he'll "prove them wrong" before the video shows off comparisons between the old art style and new. It looks great! It's refreshing to see a developer take feedback to hart this much and actually do something very tangible about it, but I have to wonder how hard the art department's been worked over the last year.
Last Updated: May 3, 2019